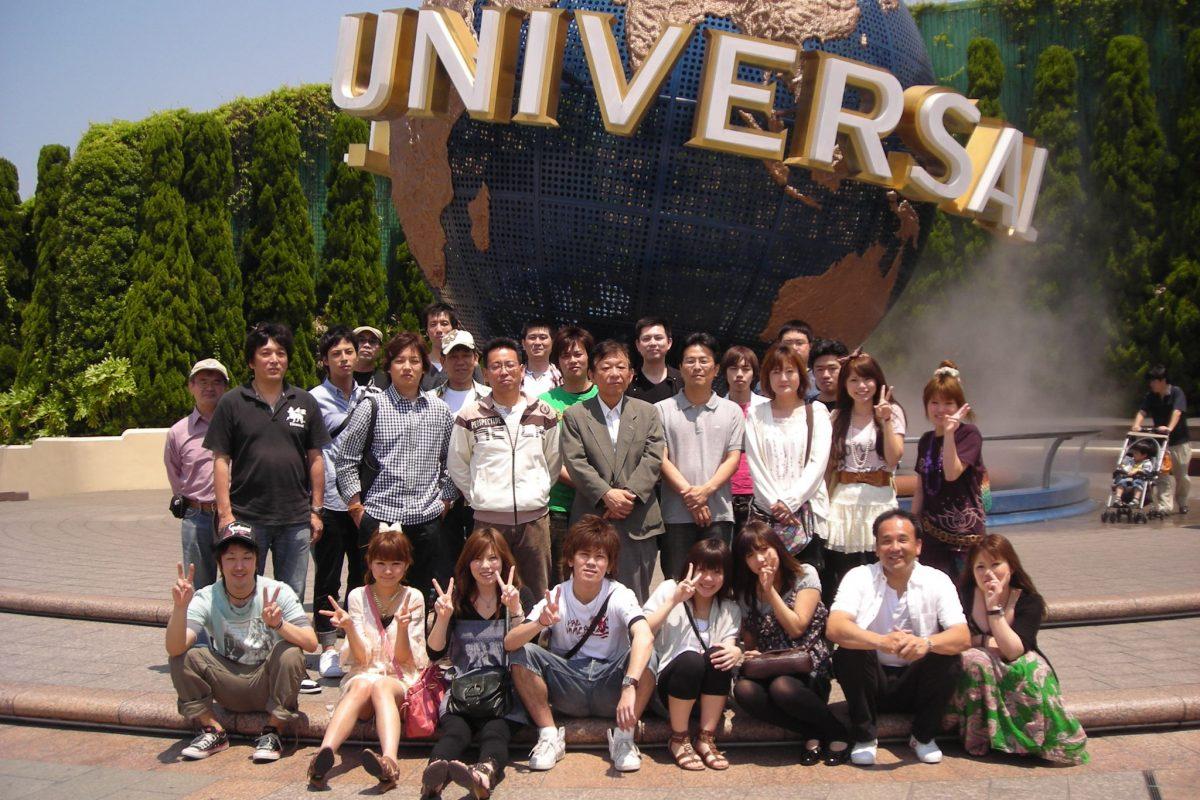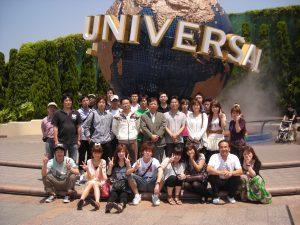 "Shain ryokō" is a Japanese term that translates to "company trip" or a trip that is specifically for the employees of any given Japanese company. These trips are for team-building, training, forming friendships, and can also serve as an opportunity for employees to relax. On a "shain ryokō", you could do anything from sight-seeing, visiting an onsen (hot spring), all the way to enjoying a nomikai (drinking party) with your coworkers.
"Shain ryokō" are usually funded by the company itself, through its employees. Instead of taking large chunks out of an employee's paycheck a few weeks/months before the trip, the employee will have around 2000 yen (20 dollars) taken from each paycheck they receive, over a long period of time (typically one year), and transferred to a company trip savings account. The staff will then use the money they've saved in the next year, or at whatever time they've decided they have enough money saved, and the entire group will equally use those funds for "shain ryokō." As a group, company employees will vote on where they want to visit.
The destination of the trip can be hours away by train, but often times, most staff will vote on a location that is close to a train station, so that anyone who needs or desires to go home after the trip events end can easily do so. This option is ideal for staff members with husbands, wives, or young children. Recently, Japanese companies are beginning to promote the idea of having more "shain ryokō"related events for their employees to facilitate bonding and its positive effects on work environments.
"COMPANY RETREAT
の意味、社員旅行
|
ベルリッツ・ジャパン
." Berlitz®,
www.berlitz.co.jp/wm/08atwork/0501.htm.