いただきます!Let's eat!
If you're a foodie, D.C. is the place to be! We have compiled a list of our favorite Japanese restaurants in the area and will be updating it regularly with new suggestions!
---
Asahi (朝日, 旭, or あさひ) means "morning sun" in Japanese. They serve fresh sushi everyday like the "morning sun!"
Bantam King is a Japanese Ramen Shop specializing in Chicken Ramen. Try Chef Katsuya Fukushima's version of Chicken Ramen in DC!
Located in Pickett Shopping Center, Blue Ocean is the most authentic Japanese dining experience that Fairfax can offer.
Relaxed Japanese restaurant serving ramen, donburi & more in a stylish, narrow space.
Daikaya Ramen offers Sapporo-style ramen, which is widely considered one of Japan's most prominent and influential ramen styles.
"Donburi has all the comforts of home, even if your home isn't Japan!" —The Washington Post
The menu at Gaijin Ramen Shop is simply a result of what its owners love. Rather than adhering to any sort preconceived notions, the owners mix and match ingredients and flavors they find interesting and are constantly experimenting, and encourage their customers to do the same with their bowls.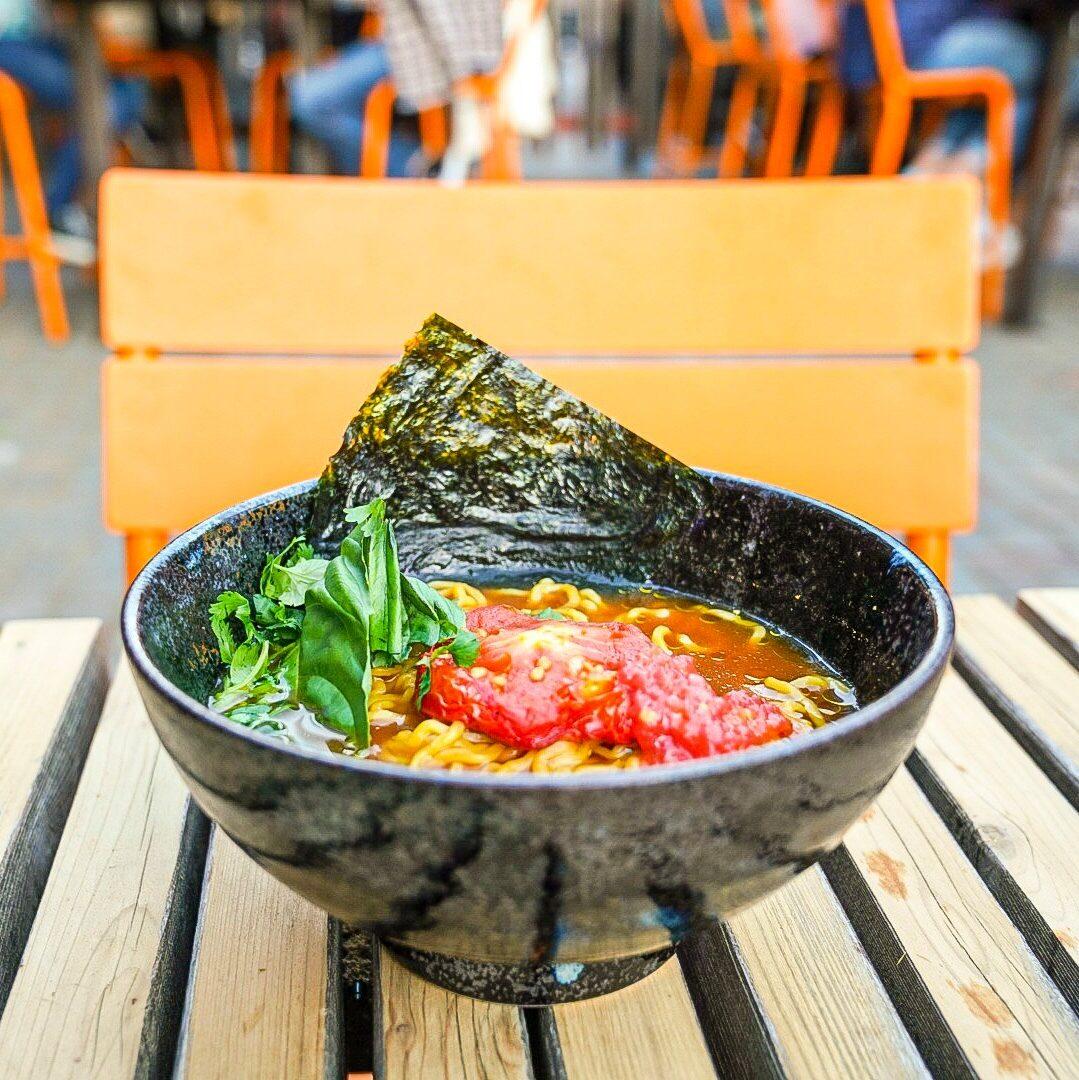 Hatoba, meaning "dock," is nestled within the Boilermaker Building. Signature ramen selections at Hatoba include Red Miso Clam, Spicy Red Miso, Yuzu Shio,Garlic Shoyu, and a vegan-friendly Tomato Curry.
The vision for Haikan's design grew out of a link between design in Japan and Washington, D.C. from the late 1950s to 1970s, the time ramen first exploded in popularity and the Sapporo style of ramen was developed. In Japan the Metabolism movement looked to modular design and crystalline forms to steer postwar growth, while in D.C., Brutalism led to massive forms achieved with humble materials, a step away from the city's neoclassical roots. Today the heritage of Metabolism and Brutalism is disappearing, and Haikan claims the corner of the muscular Atlantic Plumbing building paying homage to both.
At Ichiban, a mix of traditional Chinese and Japanese cuisine are prepared and served — alongside fresh, innovative sushi rolls — in a bright, modern space. Their chefs bring years of experience to our kitchen and combine traditional cooking methods with only the freshest ingredients to create beautiful, inspired meals just for you, our wonderful guests. From their beautifully plated sushi to their traditional pork belly ramen, every dish served is the start of a cultural and culinary adventure you won't soon forget. Sit back, relax, and enjoy the journey.
Set within a two-level townhouse in a residential area, Izakaya Seki delivers a simple, yet spot-on experience. With just 40 seats and a no-reservation policy, you may have to wait for your seat—either at the sushi bar on the first floor or upstairs where exposed beams and shelves lined with sake bottles make for a Kyoto-chic ambience. The father-daughter team ventures beyond sushi and sashimi to impress diners with authentic Japanese dishes, and it is evident the chef loves what he does.
Imagine a world where eating ramen is an everyday ritual, like ordering pizza or going out for a great burger. This is the daily reality that JINYA Ramen Bar founder Tomonori Takahashi came from when he arrived in the United States in 2010. But when he searched for his favorite Japanese food, he quickly realized that enjoying the traditional taste and flavor of ramen wasn't possible unless he made it himself.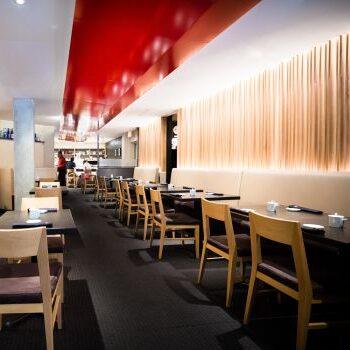 In 1999, Chef Kaz Okochi opened the doors to what turned out to be one of Washington, DC's most coveted seats and exceptional Japanese dining experiences, KAZ Sushi Bistro. This modern Japanese restaurant is Chef Kaz's window into creativity, where he pushes boundaries, and creates some of the most authentic yet groundbreaking Japanese dishes ever imagined.
A hidden gem in Chinatown! Serving ramen, udon, and sushi.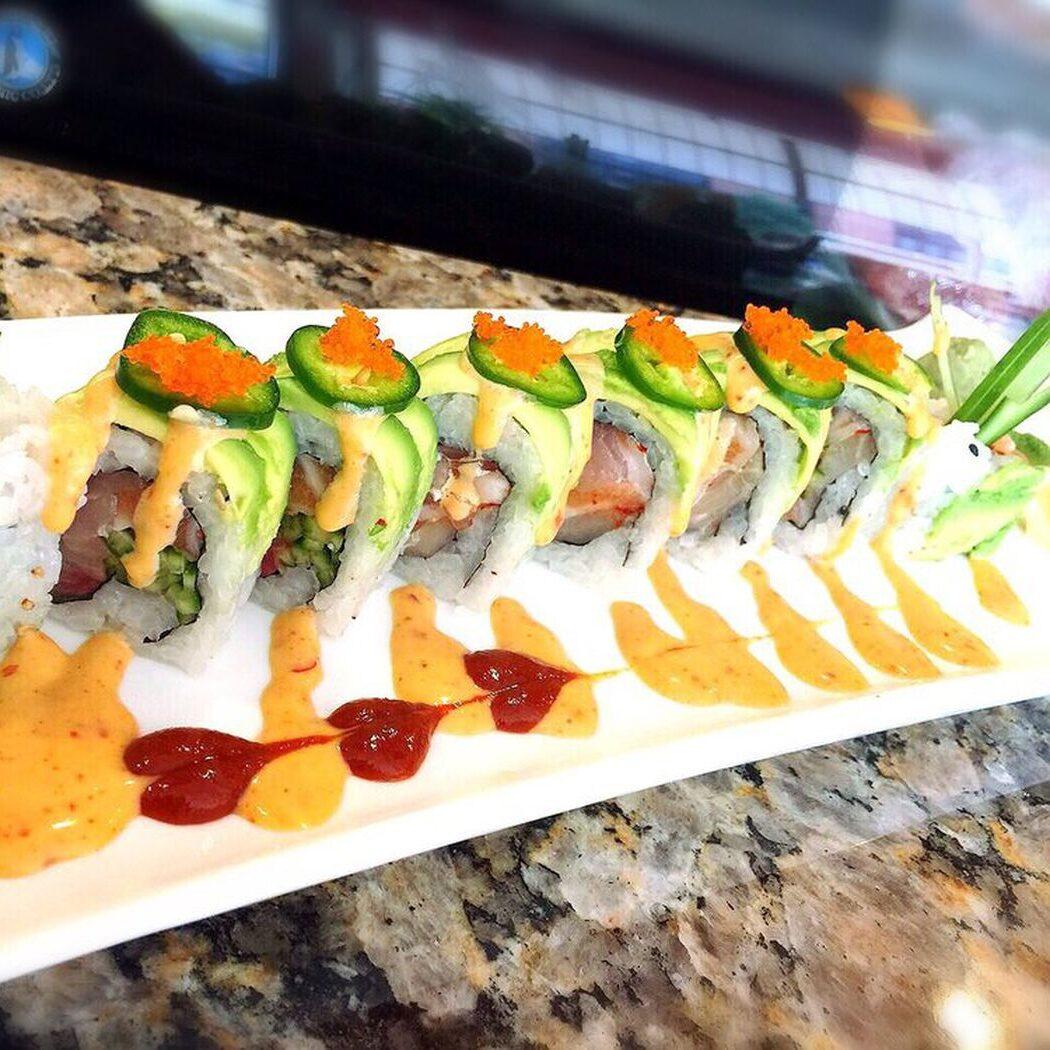 Welcome to Maneki Neko, the "Beckoning Cat" restaurant. The waving cat is a traditional symbol of good fortune in Japan, and is often seen in the windows of businesses, welcoming customers inside. Maneki Neko was founded in 2002 in Falls Church VA by Futoshi "Tao" Takazato and best friend Kanya "Fai" Thongprasert. Over the years Maneki Neko has become known as a family-oriented place where you can come for good Japanese cuisine.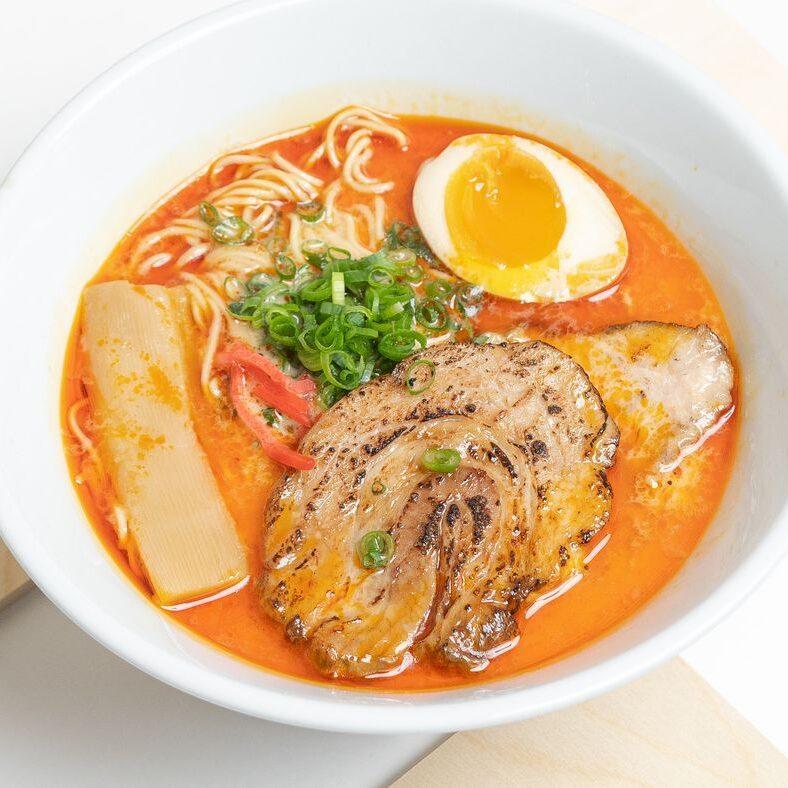 This Petworth eatery serves up some of the best ramen in town. Chef-owner Eric Yoo quit his financial consulting job to explore his lifelong passion for noodles. With nearly 10 different types of ramen on the menu and vegan options available, there is something for everyone at Menya Hosaki.
Momiji is a Japanese Bar and Grill serving fresh, delicious sushi, sashimi, and noodle dishes for lunch and dinner.
Nama is a neighborhood sushi bar and Japanese restaurant by Chef Michael Schlow. The menu includes exquisite sashimi and sushi, vegetarian creations, small plates, mouthwatering maki rolls and more.
Unique and unconventional ramen and decor—visit any Oki and you will feel like you have temporarily traveled to another world.
Rakuya is everything you want in a neighborhood restaurant: long and generous happy hour, friendly bartenders, and the best dishes stay on the menu. One of the best times to visit is during lunch—Rakuya sells sets much like restaurants in Japan. Try the bara chirashi lunch set with diced sashimi displayed like precious gems in a jewel box, a miniature udon noodle soup, shrimp and kabocha squash tempura, and a side salad for $19.
Uzu means 'vortex' in Japanese. When Hiroaki Mitsui first came to DC to play semi-professional basketball, he couldn't find the Japanese comfort food that he craved. Seeing this culinary void, he decided that he would take it upon himself to bring his hometown favorites like okonomiyaki and curry rice to the DMV. Hiro began Ramen by UZU as a small pop-up February 2016 inside of Honeycomb Grocer, which was located inside of Union Market. He has since gone on to be named the DMV's best cheap Japanese restaurant by Washingtonian Magazine.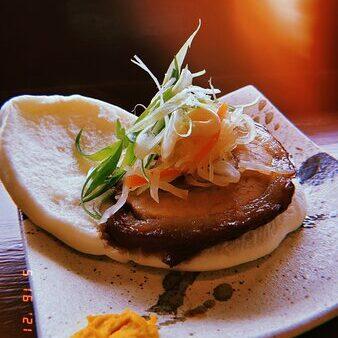 Located in Wheaton, Maryland, Ren's Ramen Restaurant has meticulously made noodles with ingredients of superior quality. Noodles are shipped directly from Nishiyama Noodles in Sapporo, Hokkaido to the restaurant.
The popular Hokkaido-style ramen restaurant, Santouka, is open at The Boro in Tysons Corner, Virginia. This is the first authentic Japanese ramen restaurant to open in the state of Virginia. Despite its fierce competition in serving a mainstay of Japanese cuisine, Santouka has remained one of the most popular ramen chains in Japan.
Sushi AOI perfects the art of sushi creation. Their meticulous chefs expertly prepare every dish to the highest standards of quality. Enjoy nigiri sushi, a bowl of soup, or a dinner box assortment.
Sushi Capitol is a "pure, minimally processed experience." Serving Traditional Fresh Nigiri Sushi and Sashimi, Maki Sushi (Seaweed Outside) and Rolls with Rice outside in an intimate setting.
Japanese counter serve in an office complex selling grab-&-go maki rolls & lunch combos.
Sushi master Yoshi Ota mines Japanese traditions for raw fish & rice preparations in an urban location.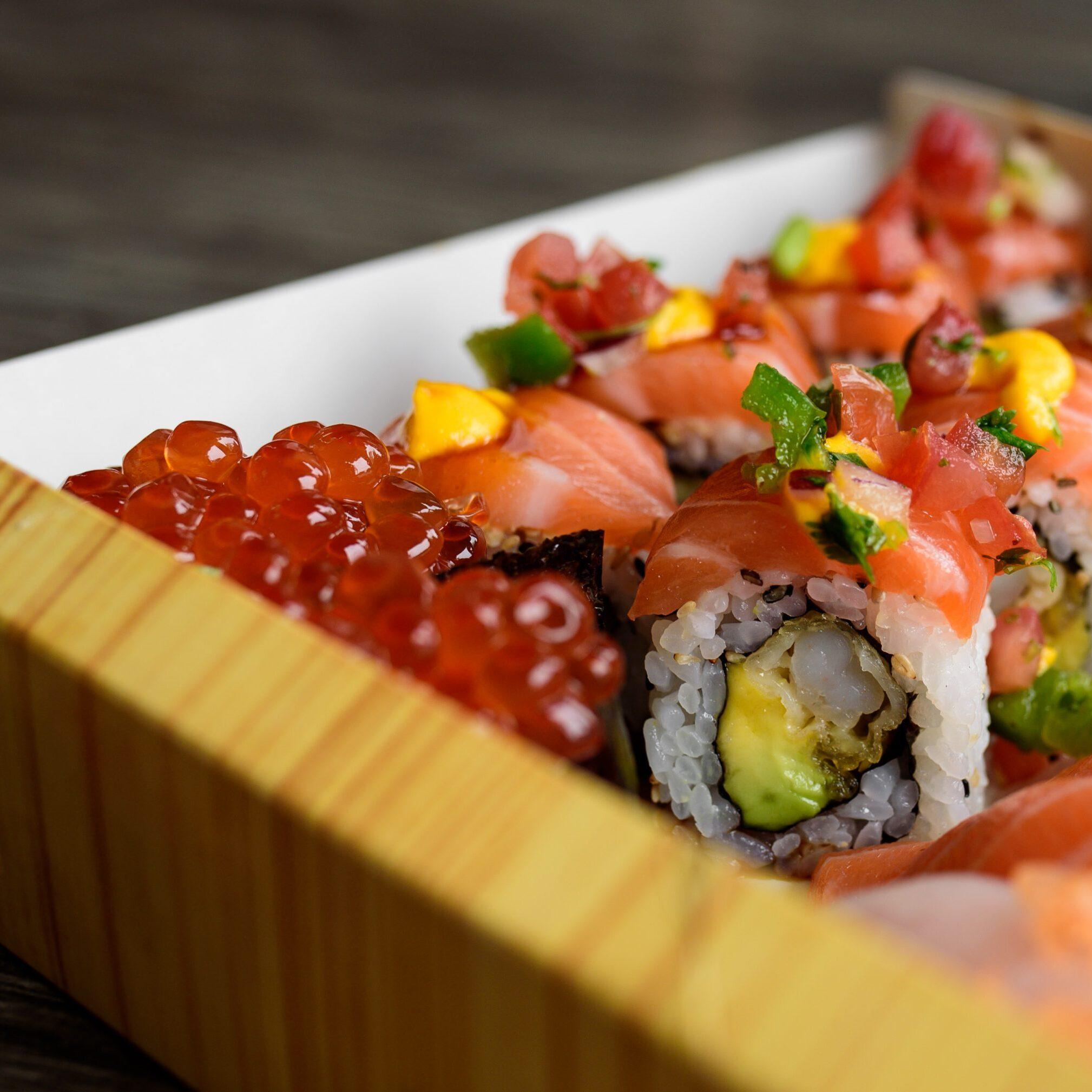 The name "Hachi" is the Japanese word for the number eight. Signifying happiness and luck, the number eight defines our wishes for our customers and our community. We are also conveniently located on 8th street, so you'll never forget where we are.
Traditional and authentic Japanese Restaurant in Glover Park, North Georgetown area. We serve Sake, Japanese Beers, Wine along with Ramen and Sushi.
Minoru Ogawa is chef-owner of Sushi Ogawa. A second generation sushi chef with decades of experience, Minoru's father and brother are master sushi chefs in Japan. Before moving to the United States, Minoru trained under his master-chef father in the Nippori section of Tokyo. His father's sushi restaurant is now run by Minoru's brother and has been open for over 50 years. Following the family tradition, Ogawa serves edomae (Edo-style) sushi, a style of sushi where fish is imported from Tsukiji Market, Tokyo, Japan. Chef Ogawa carefully prepares and crafts each piece of sushi for a memorable omakase experience.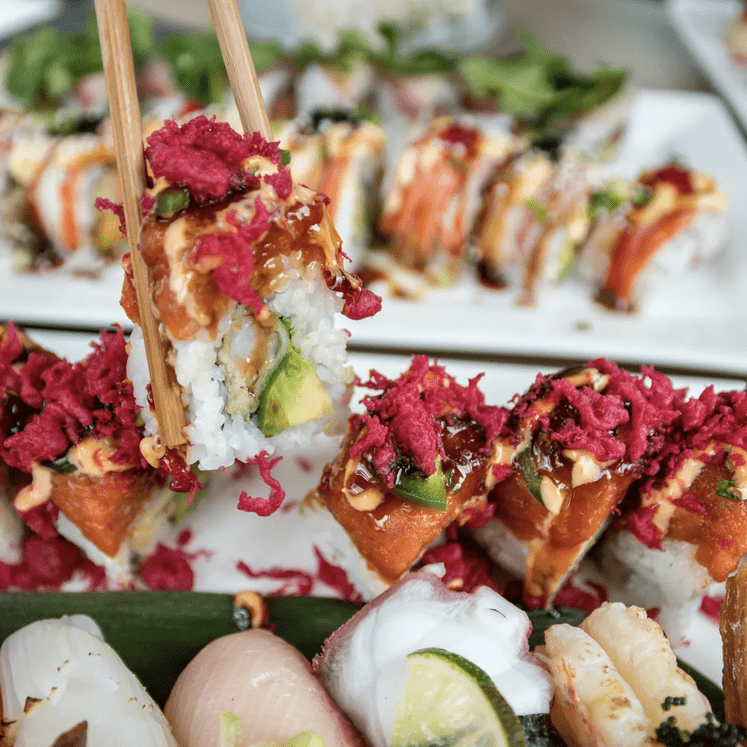 Offers a combination of love, passion, and perspective to the Arlington community. We share our love for enjoying great food alongside great people with everyone who visits our place. Stop in for a sashimi bento box for lunch or kick back with our special Ziggy Stardust maki roll for dinner. Either way, you're bound to have a great time and dine like a rock star while you're here.
Sushi & traditional Japanese favorites share the menu with European-style specials & desserts.
TACHIBANA is a Japanese restaurant and sushi bar located in the heart of McLean VA. Our Master Sushi Chef and owner Eiji Yahashi opened TACHIBANA in 1982 in Arlington, and the restaurant moved to its current location in McLean in 1996.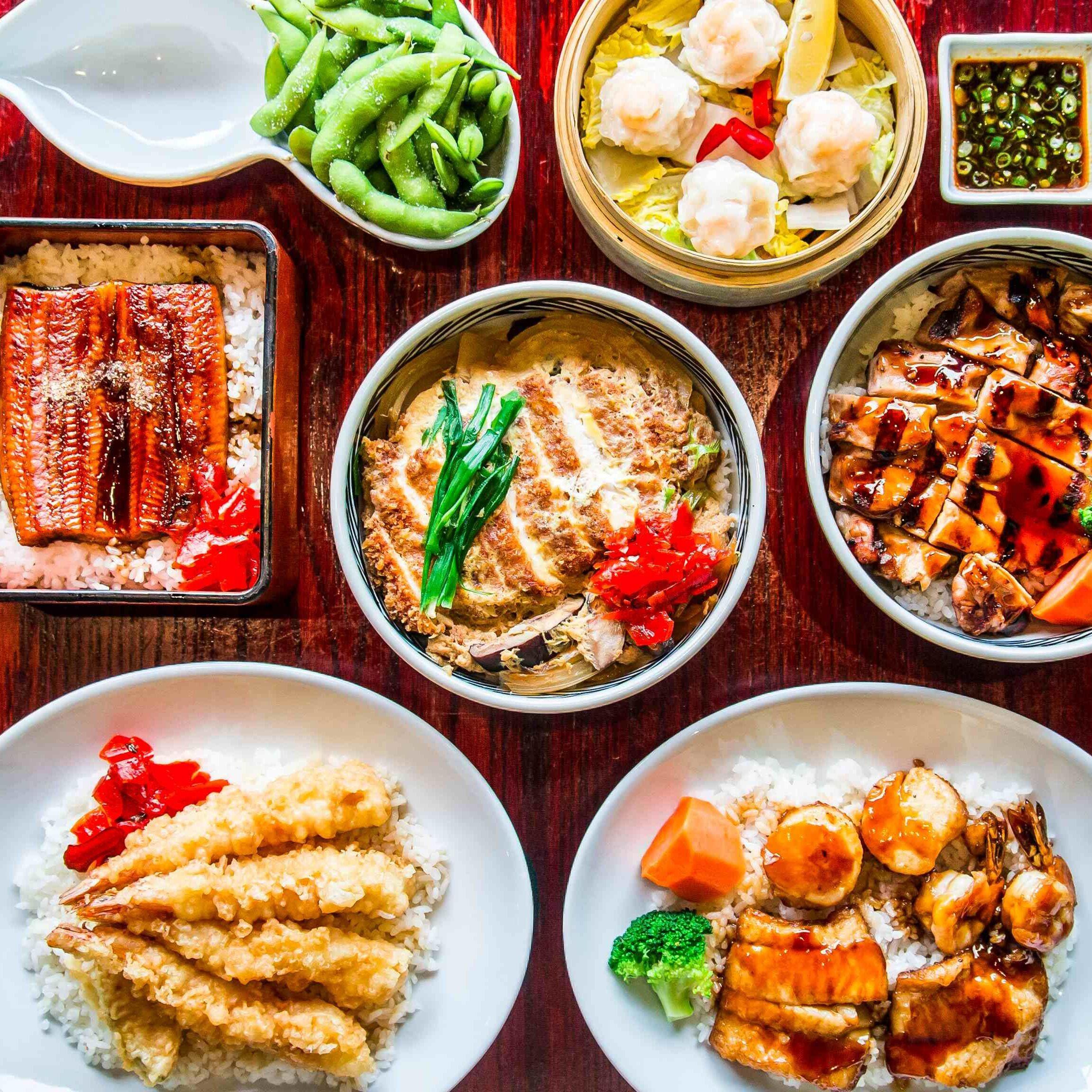 Proudly serves authentic Japanese cuisine with fresh ingredients and friendly service. As an established part of the Bethesda dining scene—opened in 1988—they hope to keep renewing the trust of our long-time guests and to warmly welcome new ones. Enjoy!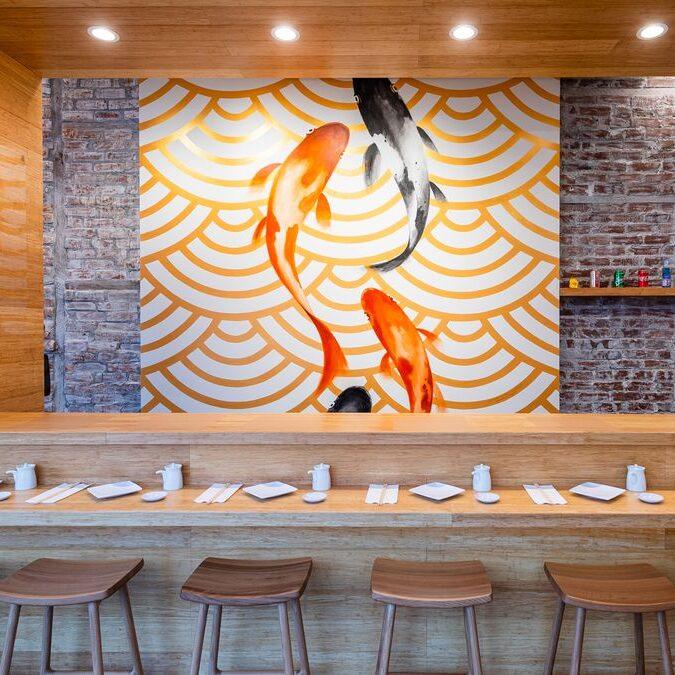 Quick, casual, and healthy temaki "filled with the freshest catch, placed on the finest rice pillow and wrapped in premium roasted seaweed sheets." They give every guest small opportunities to savor the present moment.
Serving "fresh and fine" sushi and other Asian cuisine.
Serving traditional sushi, Japanese food, and beyond. Always developing better food: try the signature sushi, special dishes from the kitchen, or some fantastic Asian food.
"Umaya" translates to "a place that tastes good." Not your stuffy upscale sushi restaurant—rather, a place where to go and enjoy yourself after work, on weekend afternoons, or whenever you simply need to unwind.
A cornerstone in the Washington community, recognized for its outstanding Sushi cuisine, excellent service and friendly staff. Modern interpretation of classic dishes only made with high quality, fresh ingredients.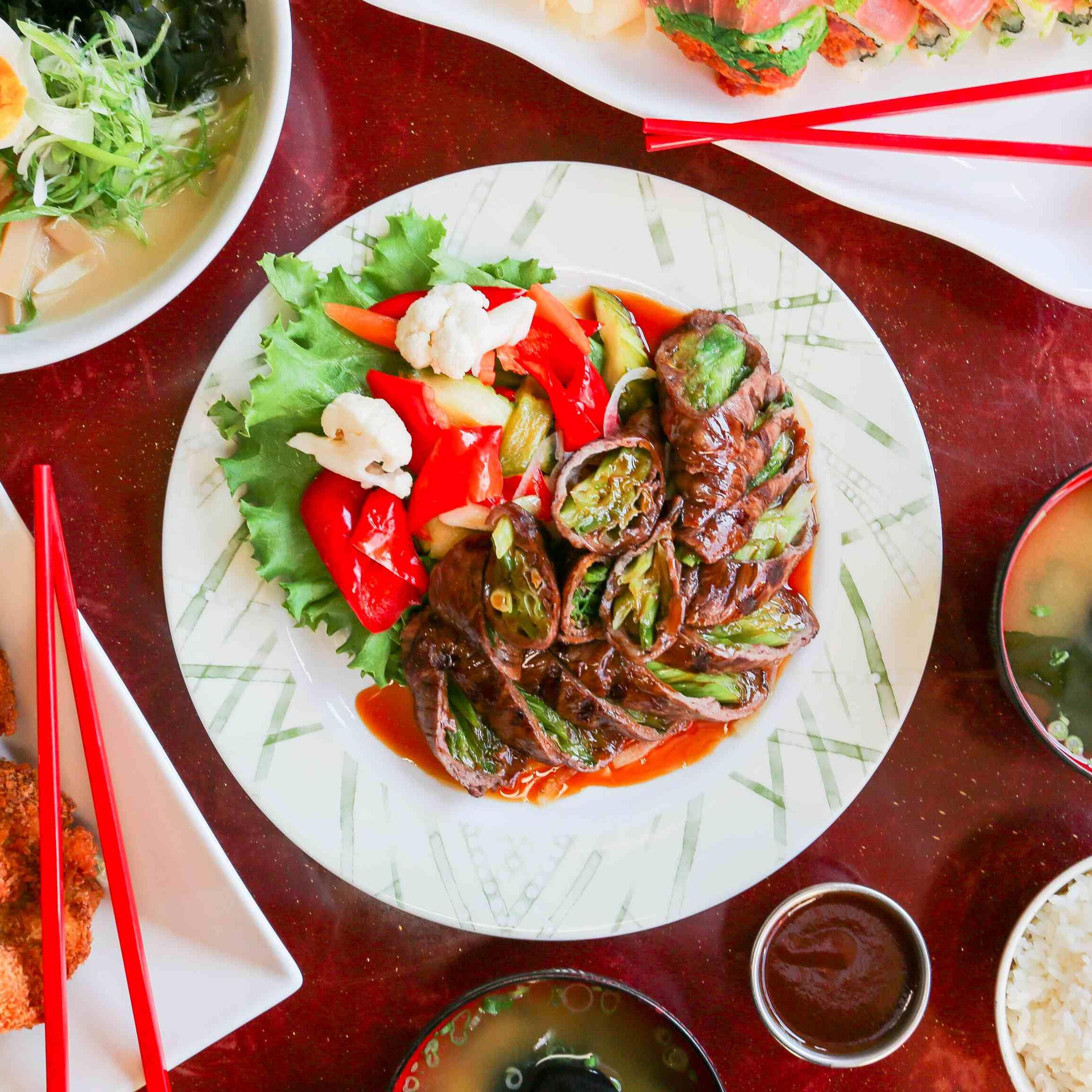 Long-standing mainstay with traditional & creative sushi & cooked Japanese dishes plus a happy hour.
A Contemporary Japanese Izakaya, Izakaya Shoto lets you experience Japanese cuisine specifically suited to Washington D.C. made possible by world renowned chefs.
Didn't see your favorite mentioned? Contact [email protected] to have it listed.