"Mrs. Taft Plants a Tree." That was the headline in the Washington Post on March 28, 1912.
Just a short, one-paragraph article. Only five people were there.
No photographers, and no reporters.
The Post said "the planting was unofficial," whatever that means.
Over the years, we've all heard the story about how the trees came to Washington. "In 1912 the Mayor of Tokyo, Yukio Ozaki, in a gesture of friendship, gave 3,000 Japanese cherry trees to Washington." End of story. But the truth, like all stories, is a lot more complicated — and it's also a lot more interesting. It involves some very fascinating people, whose lives and interests all connected in some way to bring the trees here.
Ambassador John R. Malott, Past President, Japan-America Society of Washington DC, recently joined JASWDC for an author talk featuring his book – Mrs Taft Plants a Tree: How the Cherry Blossoms Came to Washington. In the book Ambassador Malott tells the story of the people who were involved, and how they came together to bring the trees to Washington.
Purchase the E-Book on Amazon
All royalties and profits from the sale of the e-book go to the Japan-America Society of Washington DC to support its educational and cultural outreach efforts.
---
Author Talk & Presentation Recordings
Mrs. Taft Plants a Tree – Part 1
Mrs. Taft Plants a Tree – Part 2
Amb. John R. Malott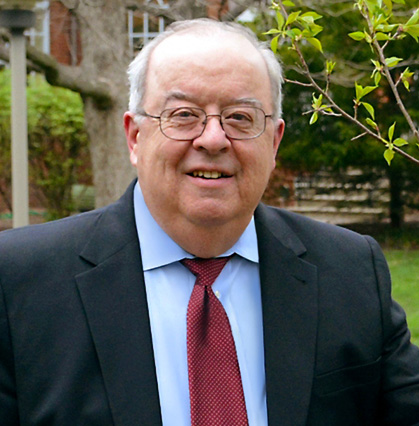 Ambassador John R. Malott's professional career in the US Foreign Service and as a non-profit executive focused on Asia. During his 31-year career in the US Department of State, he served as US Ambassador to Malaysia; Deputy Assistant Secretary of State for South Asian Affairs; US Consul General in Osaka and economic officer at the US Embassy in Tokyo; Deputy US Consul General in Mumbai; US Consul in Kobe, Japan; Director of the Office of Japanese Affairs in Washington; and civilian advisor during the Vietnam War. After retirement from the State Department, he served for twelve years as President of the Japan-America Society of Washington DC. In 2017 the Emperor of Japan awarded him the Order of the Rising Sun with Gold Rays and Neck Ribbon for his contribution to US-Japan relations over the course of four decades.
Ambassador Malott is a graduate of Northwestern University and the National War College.