Japan-America Society of Washington DC Staff
Ryan Shaffer
President
Ryan Shaffer joined the Japan America Society of Washington DC as President in February of 2019.  He previously served as Director of Programs and Development at the Maureen and Mike Mansfield Foundation, where he oversaw integration of programmatic efforts to advance shared interests in U.S. relations with Japan and other NE Asian Partners. 
Mr. Shaffer was the founding director of the U.S.-Japan Space Forum and the U.S.-Japan Nuclear Working Group and has produced a variety of publications on the topics.  Prior to joining the Mansfield Foundation, Mr. Shaffer served as a research analyst for the Federation of Electric Power Companies of Japan. 
Mr. Shaffer, who was raised in Portland, Maine, has an MSc in Asian politics from the University of London's School of Oriental and African Studies and a BS in environmental policy from Bates College.  Mr. Shaffer, a proud resident of the District of Columbia, sits on the Board of Directors of the National Cherry Blossom Festival.  Mr. Shaffer also serves on the Board of Directors of the Western Pacific Fellowship Project.
Full Bio
Saori Kobayashi
Director of Programs and Japanese Language School
Saori Kobayashi joined Japan-America Society of Washington DC in May 2022. In her current position she helps coordinate, manage, and implement Society programs including the Japanese Language School and corporate member events.
Prior to joining the Society, Ms. Kobayashi worked as Associate Director of Programs in the Tokyo office of the Maureen and Mike Mansfield Foundation. She has also served as a senior communications/public information assistant for the United Nations High Commissioner for Refugees Representation in Japan. From 2012-2014, she worked at the International Peace Cooperation Division in the Ministry of Foreign Affairs' Foreign Policy Bureau, where she was responsible for program management, coordinating with program implementers, and conducting research on peacekeeping policies.
Ms. Kobayashi studied at the University of California, Los Angeles and has an MA in Conflict, Security, and Development from the University of Sussex in Brighton, England and a BA in Foreign Studies from Sophia University.
Olivia Kent
Communications Director and Japan-Representative
Olivia Kent joined the Japan-America Society of Washington DC as Communications Director in October of 2019. In addition to internal and external communications, Ms. Kent manages the Society's annual US-Japan Capital Gala, Individual & Corporate Membership programs, and assists the President in managing the Board of Trustees. In October, 2021, Ms. Kent assumed the role of Japan-Representative and now works remotely from Tokyo on behalf of the Society.
Ms. Kent brings extensive international experience to the position, having previously worked in education, communications, and sales & marketing roles in Tokyo and Sydney. With a keen interest in Japanese language and cultural affairs, she offers a unique perspective from which to approach communications at the Japan-America Society of Washington DC.
Originally from Australia, Ms. Kent received her B.A. in Japanese Language and Asian Studies from the University of Sydney and most recently completed Japanese language studies at Kobe University, Japan. She has also completed a Chinese Language Summer Program at Peking University, Beijing.
Mari Fromel
Administrative and Program Manager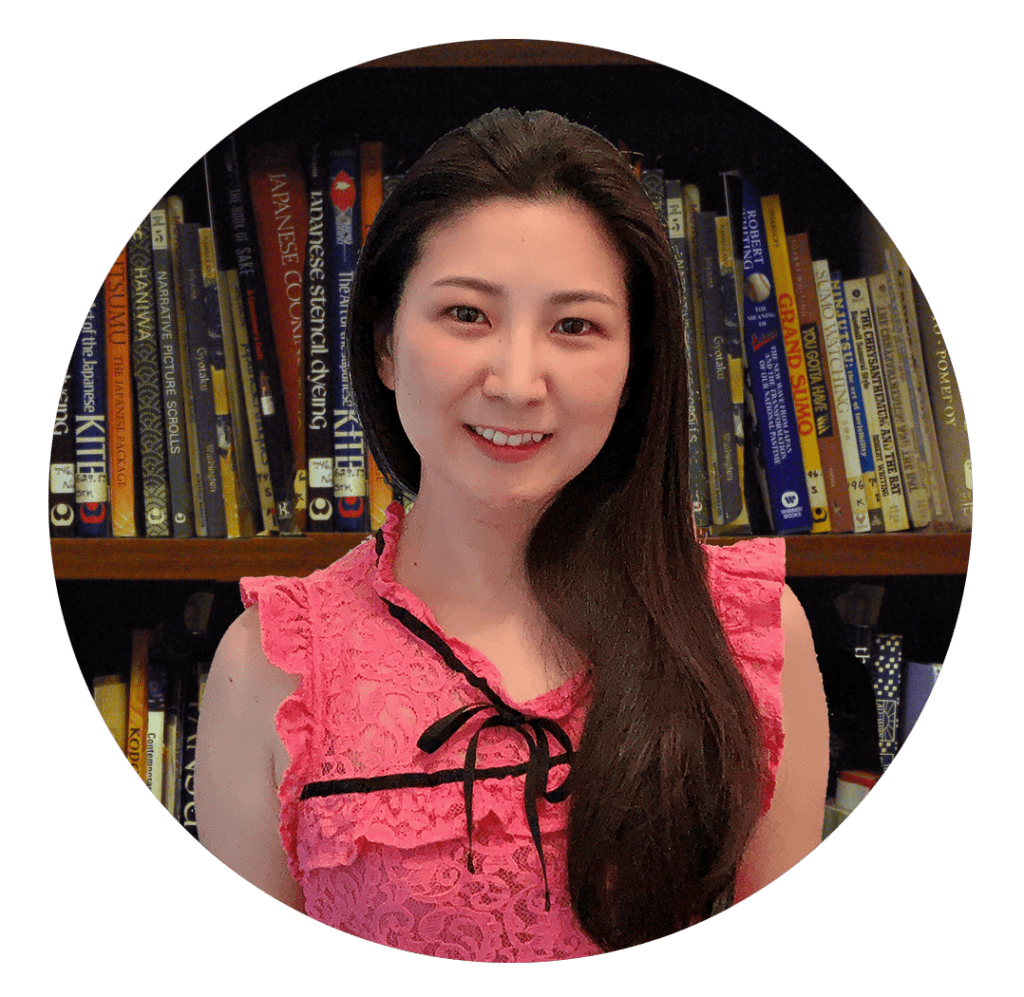 Mari Fromel joined the Japan-America Society of Washington DC as Administrative & Program Assistant in August of 2020 and was promoted to Manager in 2022. Born and raised in Chiba, Japan, Ms. Fromel earned her B.A.in British & American Communications from Toyo Gakuen University.
Ms. Fromel brings with her extensive experience, having worked in HR, Accounting and Administration in Japan and Hawaii for over a decade.
In her spare time, she enjoys travelling and surfing.
Elece Smith
Japan Bowl and Educational Programs Director
Elece Smith joined the Japan-America Society of Washington DC as a Program Assistant in 2021 and was promoted to Japan Bowl and Educational Programs Director in 2022. Ms. Smith was born and raised in Bowie, Maryland where her interest in Japan piqued at her local library when she began reading the magical girl manga Tokyo Mew Mew in the 4th grade. In high school she began studying Japanese and participating in the National Japan Bowl and Japanese National Honor Society. She went on to receive her B.A. in Japanese and Anthropology in 2020 from the University of Maryland, and in 2019 she studied abroad at Waseda University where she earned a Japanese Language Program Certificate.
Ms. Smith brings an eclectic array of educational programming, communications, and customer service experience to the Society alongside her deep interest in Japanese language and cultural affairs. Prior to joining the Society, she worked as a Social Media Coordinator and Student Coordinator at the University of Maryland Honors College, freelance entertainment writer for Diamondback News, and as a Library Circulation and Information Assistant in several library systems across the DC Metropolitan Area. She previously worked with JASWDC as a Sakura Matsuri volunteer and as a Japan Bowl intern.
Ms. Smith loves books, stationery, and Japanese indie music and is currently trying to learn how to do sashiko, a Japanese embroidery technique often used for visible mending.
Jessica Webster
Sakura Matsuri – Japanese Street Festival Director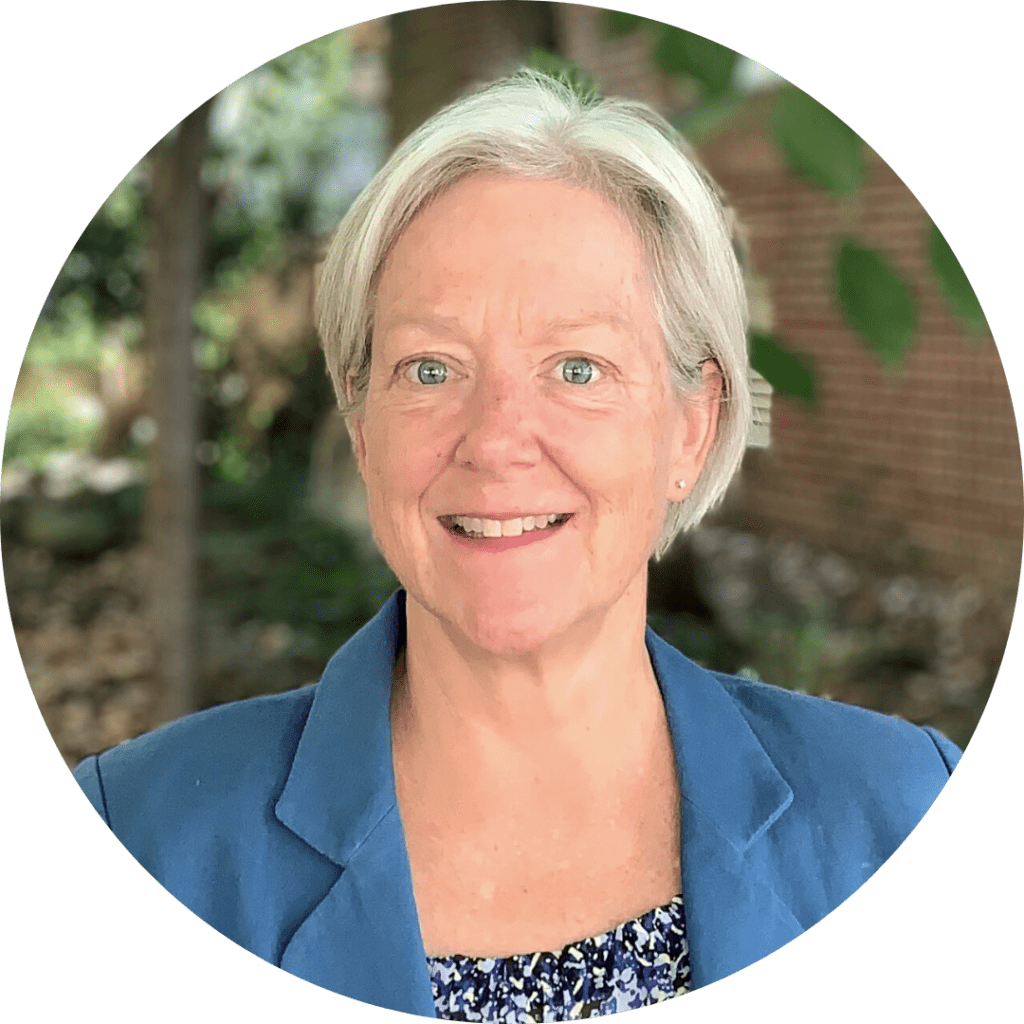 Jessica Webster joined the Japan-America Society of Washington DC staff in August 2022 as Director of the Sakura Matsuri – Japanese Street Festival. Ms. Webster collaborates closely with other staff and JASWDC volunteers on this flagship event as well as the Society's annual Gala and certain community cultural programs.
She previously served a full career as a Foreign Service officer at the U.S. Department of State, which included two postings in Tokyo, Japan. Ms. Webster earned an undergraduate degree in International Relations from Pomona College as well an M.B.A. from The American University and an M.S. in National Security Studies from the National Defense University.
She hails originally from California but moved throughout the country as part of a Navy family, growing up.
Emily Johnson
Japan Bowl & Program Assistant
Emily Johnson joined the Japan-American Society of Washington DC as Japan Bowl and Program Assistant in August 2022 where she helps coordinate and manage running the National Japan Bowl, as well as assisting with various JASWDC events and programs throughout the year.
Emily's background with Japan started locally, in Maryland, where she first began studying the Japanese language, and minored in Asian Studies at Towson University. She spent a semester living with a Japanese host family and studying abroad at Kansai Gaidai University in Hirakata, Osaka in 2009. After graduating, she worked for 3 years as an English teacher in Nagoya, Japan, then worked in the Japan travel and events industry for a year in Boulder, Colorado before pursuing a Master's in Japanese Studies with a focus on translation and linguistics at SOAS University of London in 2016. From 2016 to 2018 she worked in translation and media localization as Japanese subtitle editor and translator for a number of localization companies in Los Angeles, California, including Square Enix where she worked in translation and operations for their mobile games department.
Since 2018 she has worked as a freelance translator and subtitle editor, as well as working on her personal projects of translating and publishing a number of Japanese folklore and short stories.
Her passions when it comes to Japan are Japanese literature, dialect and folklore. She also loves to read classical and modern philosophy, and she even lived and studied for a short period in Japan at a Zen Buddhist temple. When she has spare time, she loves reading novels, playing video games and traveling.
Colette H. Fozard
Sakura Matsuri Event Manager
Colette H. Fozard has been working with the Sakura Matsuri in an Operations Manager role since 2012, volunteering since 2006. She came to her career as an independent event planner from over 20 years of volunteering for genre and literary conventions.
---
Interns, Volunteers, & Seasonal Staff
Amanda Collado-Mesa, Japanese Language School Coordinator (Intern) 

Amanda is currently a Sophomore at The George Washington University's Elliott School majoring in International Affairs with a concentration in Conflict Resolution and a minor in Japanese Language and Literature.

She is originally from Miami Beach, Florida, and has close ties to her Cuban heritage. She speaks fluent English, and Spanish, and is continuing her studies in Japanese to be able to teach English for the Japan Exchange & Teaching (JET) Program once she graduates from GW. Amanda is also interested in Criminal Law and hopes to attend law school after living in Japan. In her free time, she organizes events and fundraisers for GW's Dear Asian Youth chapter and Japanese Cultural Association.  
Ayumi Mori, Japan-in-a-Suitcase Coordinator (Intern)

Ayumi Mori is a student at American University attending the Washington Semester Program as an exchange student from Japan.

In Japan, she attends Seikei University, majoring in English and literature.

Ayumi is fluent in English and Japanese.
She has a great passion for her culture, especially cuisines and traditional clothes.
She likes to listen to music, watch movies, and bake sweets in her free time. She also enjoys traveling and experiencing new cultures, foods, and customs.
JASWDC Mascot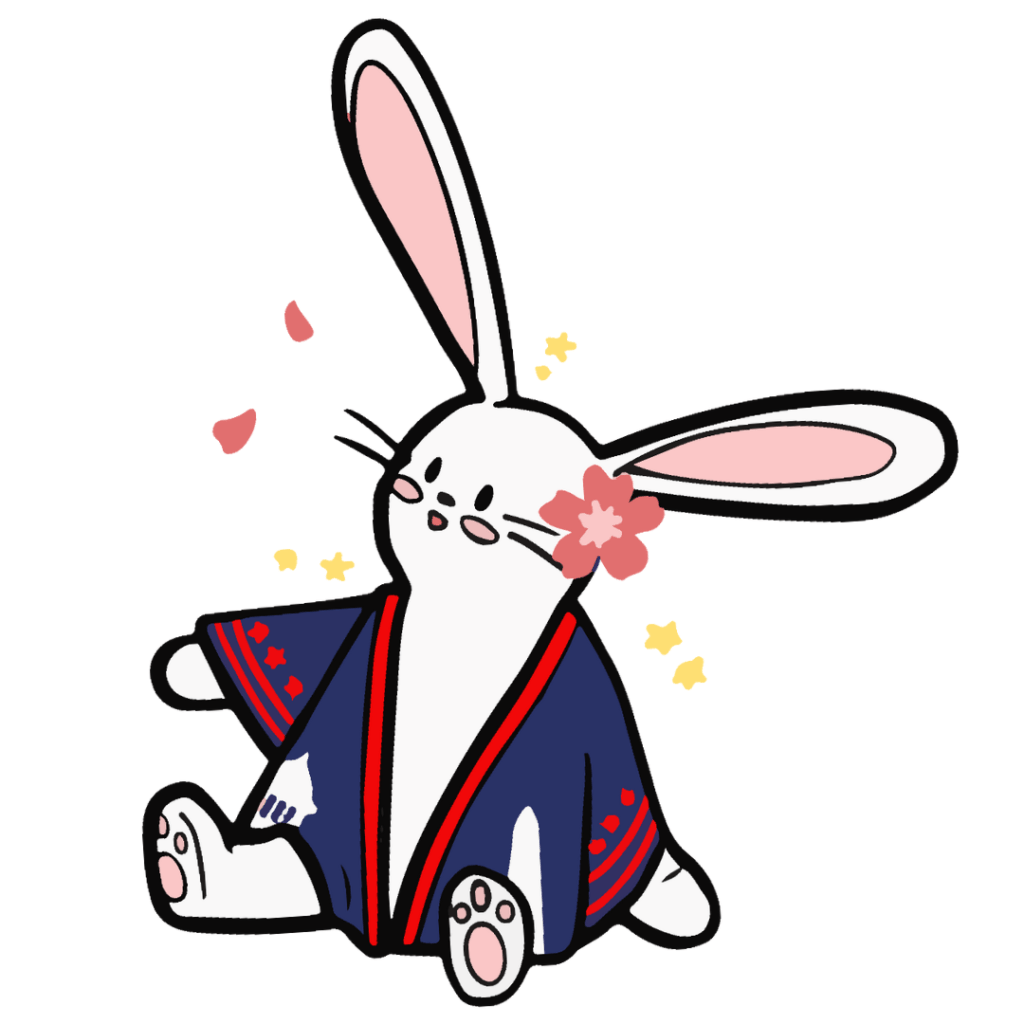 Sakura Usagi (Sakura-chan)
A special rabbit from birth, Sakura was always able to detect the seasonal changes on Earth, even from her home on the Moon. The DC cherry blossoms reminded her of the astronauts Neil Armstrong and Buzz Aldrin, who had come from the United States and landed on the moon when she was just a young rabbit. Since then, she had always wanted to visit the United States. In 2018, Sakura-chan, who is fluent in Japanese, English, and alien rabbit language, was hired by JASWDC as the new mascot for the Sakura Matsuri – Japanese Street Festival. Her goal? To "celebrate the sakura (cherry blossoms) in beautiful Washington, DC". Now, Sakura-chan is working hard to bring Japanese culture to Washington, DC.
Favorite food:
Favorite movie:
Blood type: