Become a part of the US-Japan community in Washington D.C.!
What unites our members is a strong interest in Japan and a recognition that the Japan-America Society of Washington DC is the best way for them to connect to Japanese culture, language, and current affairs.
---
How to use the JASWDC Member Portal
For Members:
Click here.

2. Click the light blue icon in the top right corner.
---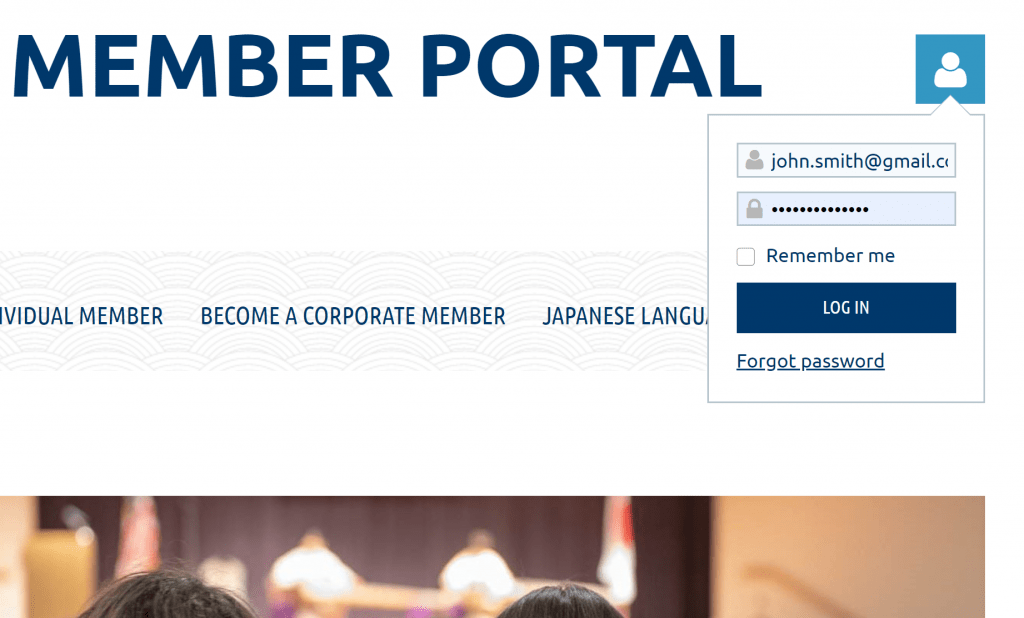 3. Enter your email and password:
4. Now you are logged in you can manage your membership, and access member discounts for programs and events.
5. To view and register for upcoming events select Upcoming Events from the main menu.
---
To become a member:
Visit the JASWDC Member Portal via the button above.

Select 'Become an Individual Member' from the main menu

Select your membership level, enter all relevant information, and complete the payment form.
If you have any questions related to membership or issues logging in please contact Olivia Kent at [email protected].
The Japan-America Society is open to everyone who wishes to share in its mission.
JASWDC Members are united by a strong interest in Japan. They also want to share their interest in Japan and the importance they attach to US-Japan relations with others. Our members work so hard to support the Society's efforts to reach out to the community through our school programs, the Sakura Matsuri – Japanese Street Festival, and the Japan Bowl.
---