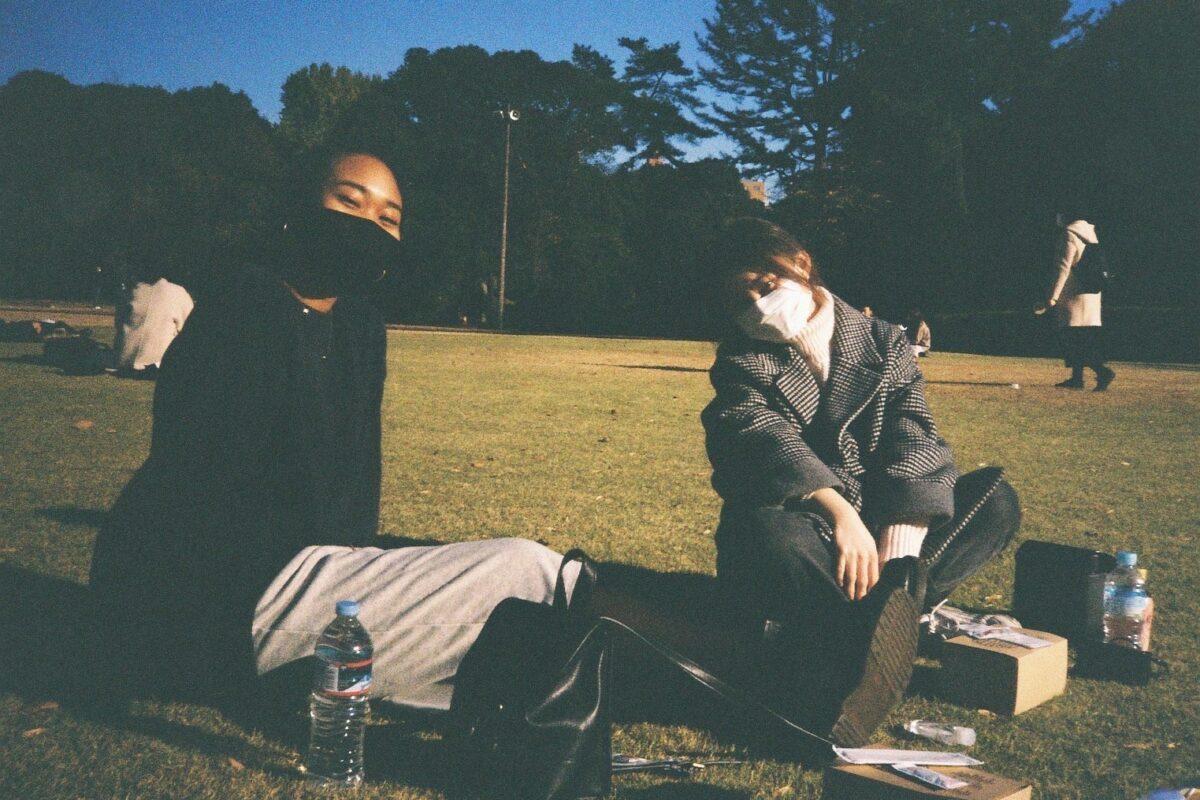 Mina Mori
14 February, 2022
I can't lie. The moment the door to my new dorm room shut behind me, all of the emotions I had been struggling to suppress until that point suddenly hit me in full force, and I burst into tears. It was strange, really. Being half-Japanese, I grew up going to Japan every summer to visit family and to go to school, and I can even speak the language quite well. So I didn't think for even a second that I would struggle to adjust while studying abroad at Hitotsubashi University. Sure, Tokyo may be a bit different from my hometown, Nagoya, but there was nothing to be afraid of, right? But for some reason, taking the hectic 2-hour train ride from Narita Airport to the local train station, having to drag my suitcase to the dorm for 25 minutes in the boiling summer heat, and finally stepping into the empty dorm room with its view of central Tokyo in the far far distance made me realize…well, everything. It made me realize that I was thousands of miles away from home. That I didn't know a single soul in this completely new city. That I was terrified of going outside because I knew I would get stared at and perhaps discriminated against. Suddenly, overwhelming anxiety and loneliness came crashing down on me, and the 5-month semester ahead felt like an eternity.
Luckily, things began to look up almost immediately (makes me seem dramatic, I know). As I was mentally and emotionally preparing to leave the dorm to go shopping (the dorm tragically didn't have any toilet paper or WiFi), the landline phone rang. It was a Hitotsubashi student who had studied abroad at my home university, the University of Virginia. We chatted for a bit, and she actually ended up coming along on my shopping trip to help me out. Time flew by as we got the things I needed, ate dinner at a nice ramen restaurant, and went back to the dorm to have celebratory drinks. She would become the first friend I would make there.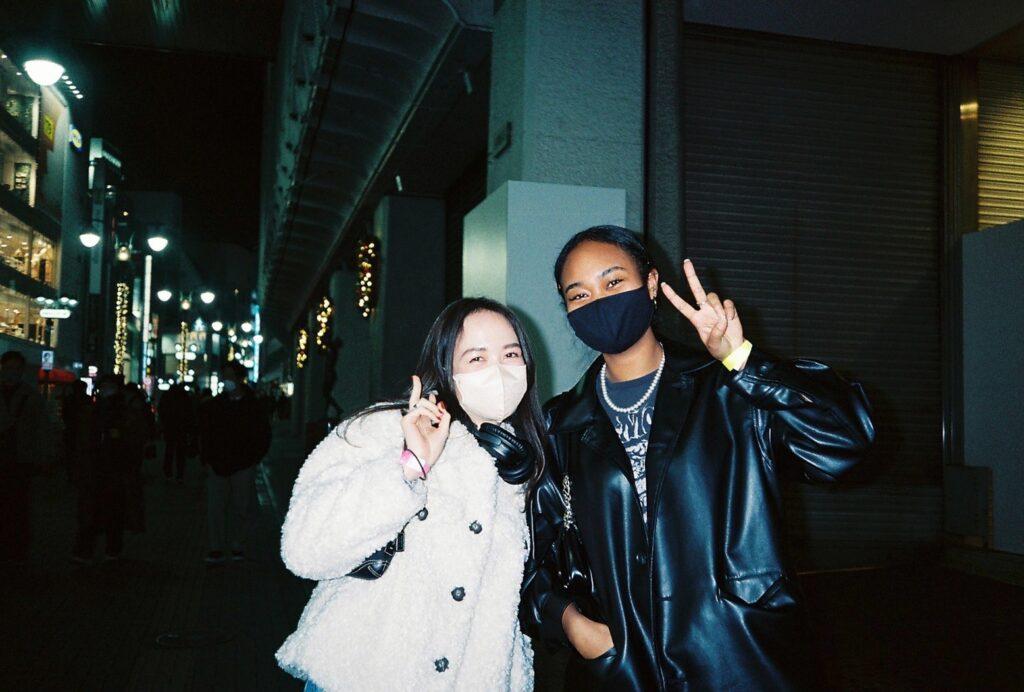 And this encounter seemed to set things in motion. The next day I called the room of another exchange student, and we became good friends after going grocery shopping together. The following week, a friendly classmate invited me to go see Shang-Chi in theaters with him and his friends. A few days after that, I reached out to two girls in one of my Japanese classes, and we ended up chatting for 6 hours at a cafe in Shinjuku. It was not long before the crushing loneliness was completely forgotten, and my weekends became filled with my new friends and I going shopping at vintage clothing stores in Shimokitazawa, visiting art exhibits in Odaiba, going to izakayas in Shibuya, and going bowling in Kichijoji. I even got the chance to go to Universal Studios, Tokyo Disney World, and Okinawa.
I felt extremely lucky that my classes were fun as well. I took 4 Japanese language classes (Speaking, Writing, Speed Reading, and Reading in Early Modern Japanese) and 3 elective classes (Cultural Psychology, International Relations, and Refugee and Forced Migration Studies), and in all of them, my teachers were extremely passionate and engaging. Some had strong personalities that I will never forget as well; my Japanese Writing teacher had a side job as a comedian, my Forced Migration professor would always tell us about her fascinating career experiences all over the world, and my International Relations professor would endlessly entertain us with random anecdotes from his interesting life. Additionally, because the classes were quite small (minimum 10 students, maximum 20 students), everything was discussion based, and all of the students were able to get to know each other as the semester went on. I am also proud to say that the combination of taking these enjoyable classes while being immersed in the Japanese language outside of the classroom helped me achieve my goal of passing N1 for the
Japanese Language Placement Test (JLPT).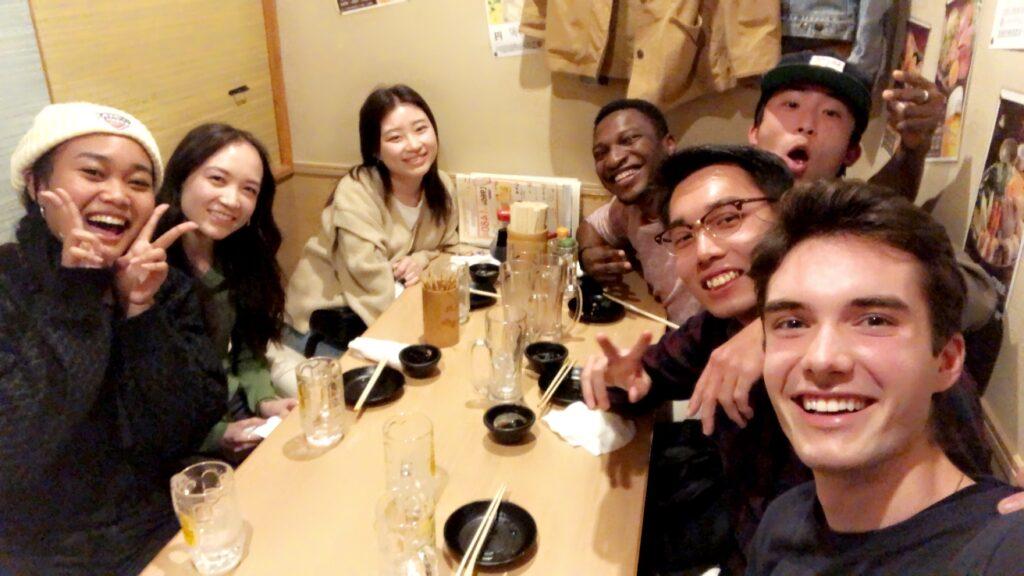 When it came to my future career, to be quite honest, I had no intention of job hunting while I was in Japan. I went into it just wanting to make fun memories with new friends and to improve my Japanese by taking classes. So when my friend brought up going to the Tokyo Career Forum, we went almost as a joke. But to my utmost surprise, I ended up getting along with a team leader of a company, and ended up interviewing for a position that day. Fast forward through three rounds of interviews in Japanese, and it has now been decided that I will be moving to Tokyo in August to start working at this company in October.
I am still in disbelief, and I am in constant awe that none of this (including everything I mentioned above) would have happened to me had I not been able to go to Japan. My study abroad at Hitotsubashi University ended with my friends seeing me off at Haneda Airport. As I tearfully waved goodbye to them one last time from behind the security gates, it finally sank in how lucky I was and how many valuable experiences and memories I gained. Of course, my time studying abroad was not without its hardships, but they seem so insignificant to me in retrospect that it's almost ridiculous that I was once so stressed about them. I genuinely could not have asked for a better study abroad experience; I was able to make lifelong friends, improve my Japanese language skills, and was even able to secure a job after I graduate (which I genuinely did not think would happen). For this, I am eternally grateful, and I would strongly recommend studying abroad to everyone, even if it may seem scary at first.
Thank you to the Tanaka & Green Scholarship for this opportunity.
Tanaka & Green Scholarships
In 2014 JASWDC established the Tanaka and Green Academic Scholarships to support short-term academic study (one semester or one academic year) at colleges and universities in Japan. The scholarships are made possible thanks to the Society's H. William and Lily Tanaka Scholarship Endowment and the Marshal and Lispenard Green Educational Endowment.