Hana Market is a beloved Japanese grocery store located on 17th St NW Washington D.C. by D.C locals and tourists alike. Store owners Yoshio & Ikyuo Tanabe provide eager shoppers with various Japanese food, snacks, drinks, ingredients, and more! Hana Market allows you to elevate your home cooking with a variety of authentic Japanese ingredients straight from Japan.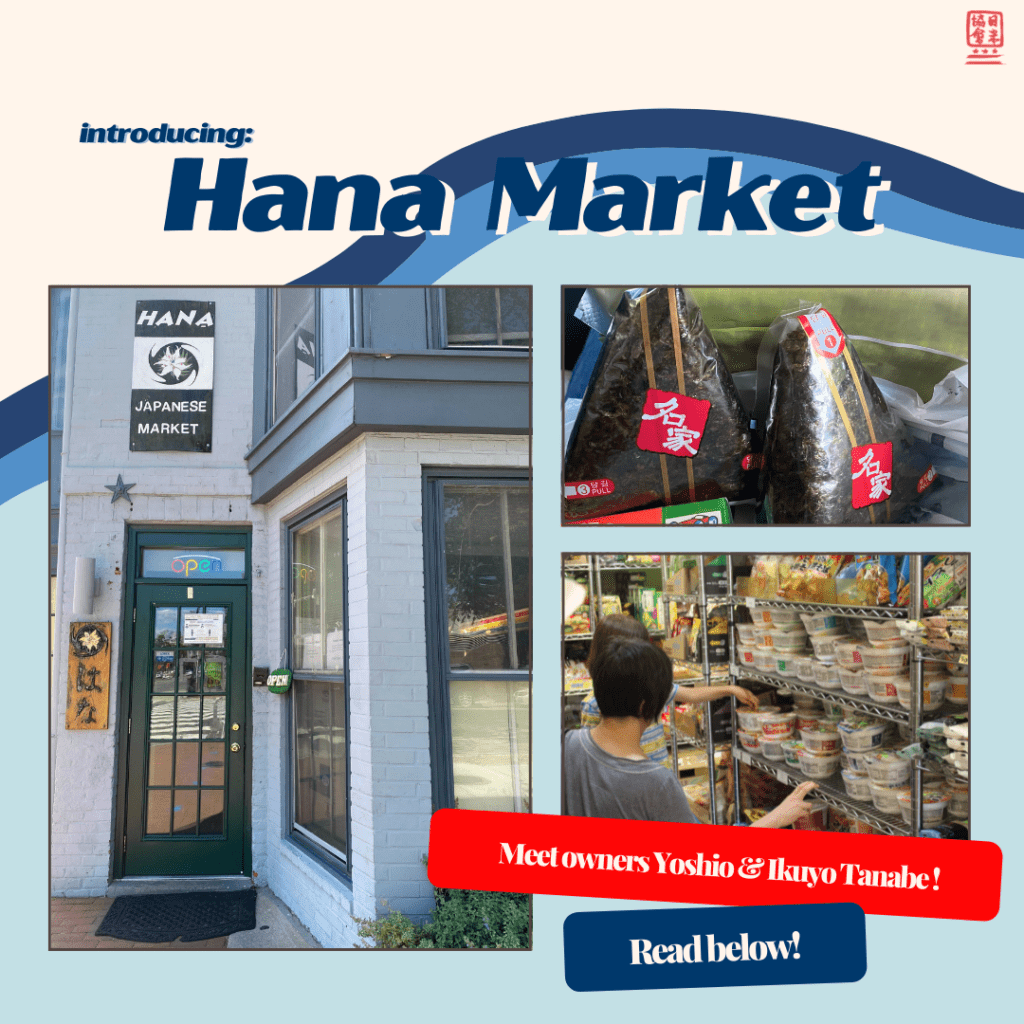 Welcome to Hana Market! Where the homemade omusubi (rice balls) is so delicious that it's sold out by noon! Customers will find a unique array of Japanese savory and sweet snacks, fresh ingredients, to-go meals, and more!
The market is managed by Yoshio Tanabe and his wife Ikuyo, two Japanese immigrants that came to the United States almost 50 years ago. In November 2008, the pair opened the supermarket due to the lack of Japanese produce within the D.C. metropolitan area. They wanted their store to encompass the essence of the word "hanayaka," which translates to "brilliant/vibrant," while also an easily pronounceable name in multiple languages. Hence, they created the name, Hana Market, bringing a comforting atmosphere to the store.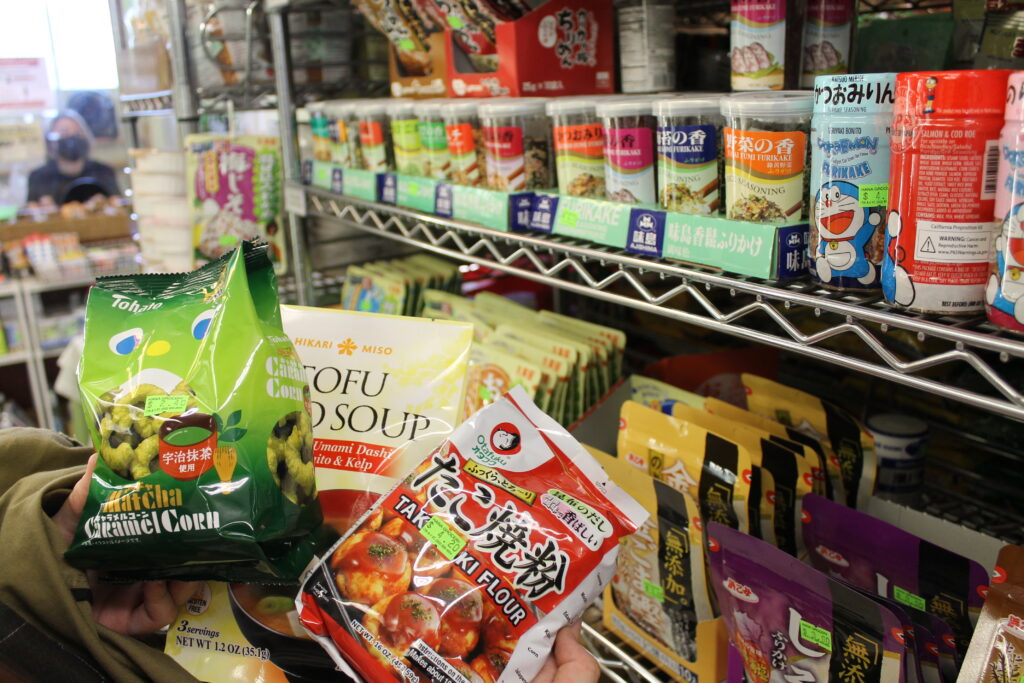 Inside Hana Market
As you step into Hana Market, you are greeted by the staff's smiles, who are always busy diligently restocking shelves and managing the store. A colorful selection of snacks and produce await your perusal as you'll find an impressive array of food-related products and a small but resourceful collection of ceramicware, bath salts, beautiful washi origami paper, and more!
Explore their sushi-making materials! You will find packs of seaweed, furikake seasoning, quality rice, and more! Since sushi is a popular food for social gatherings in America, the Tanabe's wanted to introduce these materials and ingredients to people of different communities, including the wider Asian-American community. They hope to inspire anyone interested in making sushi.
Roam around, and you'll find an array of authentic instant ramen noodles from top brands in Japan. An entire wall of shelves dedicated to ingredients for making Japanese food from home. Instead of relying on restaurants to provide Japanese cuisine, Hana Market allows you to elevate your home cooking with a variety of authentic Japanese ingredients from the source.
"It's the people that make this place special!"

– Mr.Tanabe
Must Try!
You can't visit Hana Market and not try their housemade omusubi rice balls, a local favorite. Each rice ball is filled with flavors like salmon, tuna, chicken, and ume. Turn around the corner, and you'll find the premade meals, perfect for a quick and delicious dinner at home. Take a closer look, and you'll find yourself unable to decide which of the mouth-watering Mochi flavors to try first. They have matcha, red bean, strawberry, and more! We also recommend you try their premade food and frozen dumplings like gyoza and shumai.
The staff is always around to answer any questions newcomers might have about products. Many of their goods are not available anywhere else in the U.S., so they prioritize communicating with curious shoppers. The owners are incredibly welcoming! You can give them a call or simply visit the store to reach out to the Tanabe's directly.