Join the Japan-America Society of Washington DC and J-Book Club for an exclusive Q&A with psychologist Scott Haas to discuss his new release Why Be Happy?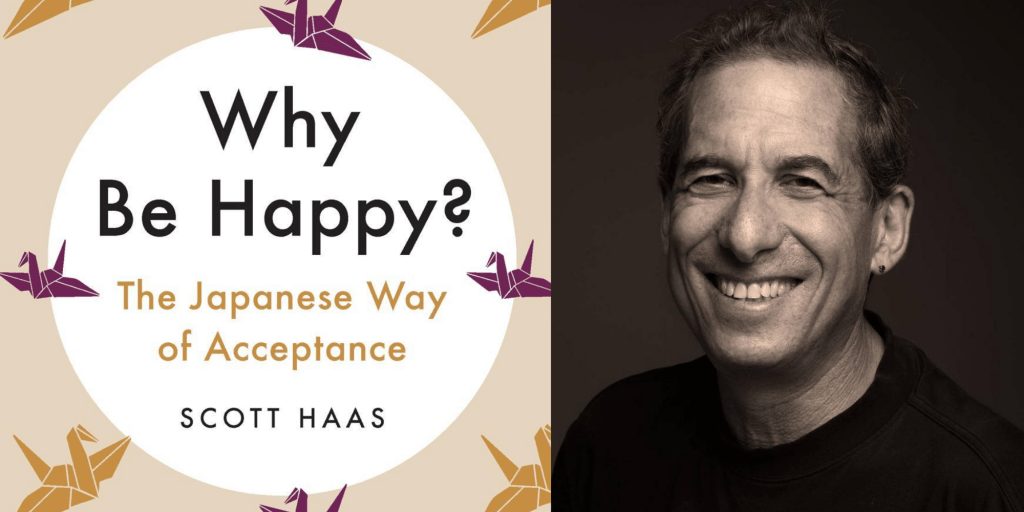 In today's world of constant change and uncertainty a growing number of people are feeling overwhelmed and anxious. As society expects more effort for less reward it has become harder to achieve satisfaction and mindfulness in everyday life.
In his latest book, Why Be Happy?, Psychologist Scott Haas introduces a solution to these problems using the Japanese concept of ukeireru, or acceptance.  Through ukeireru Haas offers an elegant, practical, and life-changing look at ways we can reduce anxiety and stress and increase overall well-being.
You can purchase Why be Happy? here: https://www.amazon.com/Why-Be-Happy-Japanese-Acceptance/dp/0738285498/ref=sr_1_1?dchild=1&keywords=Scott+Haas&qid=1596724873&sr=8-1
JASWDC Members: FREE
Non-members: $10

Scott Haas
Scott Haas is a writer and clinical psychologist based in Cambridge, Massachusetts, USA.  He is the author of "Hearing Voices: Reflections of a Psychology Intern" (Dutton), "Are We There Yet?" (Plume), and "Back of the House" (Berkley/Penguin).  He is the co-author of  "Da Silvano" (Bloomsbury).  Dr. Haas's work appears regularly in Travel + Leisure (North America and Southeast Asia), The Boston Globe, USA Today, and Gastronomica (University of California).   He won a James Beard award for his on-air broadcasts on "Here and Now," a nationally syndicated show on National Public Radio.  His Ph.D. is from the University of Detroit and he did his doctoral internship at Massachusetts Mental Health Center, a Harvard Medical School teaching hospital.  He is at work now on a book about grief and resiliency in families.