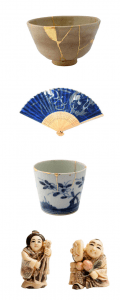 Since 2014, JASWDC has been proud to award its Tanaka & Green scholarships to support academic study in Japan for college level students from our region. We are pleased to announce that, this coming fall, we will inaugurate a new scholarship that will send a local High School student to Japan for a full academic high school year abroad. This scholarship, targeted at a student who demonstrates need and who helps exemplify the rich diversity of our country, aims to open a door to a young member of our community that will change their life forever. We are grateful to several generous donors who have provided seed money to inaugurate this scholarship, and we look forward to working with our community to sustain the effort into the future.
Arise Bazaar is proud to host a fundraiser wherein all profits from sales of Arise Bazaar merchandise will go toward the high school scholarship program.
When you make an appointment with Arise, simply tell them you are a member of the Japan-America Society and they will donate all the profit from your purchases to the Scholarship program.
Arise Bazaar carries a wide assortment of Japanese antiques, art and textiles as well as new items such as yukata, getta and ceramics.
For more info email arisebazaar@gmail.com or call 301-806-0337