Speaker Biographies (In Order of Appearance)
Ryan Shaffer, President, Japan-America Society of Washington DC
Ryan Shaffer joined the Japan America Society of Washington DC as President in February of 2019. He previously served as Director of Programs and Development at the Maureen and Mike Mansfield Foundation, where he oversaw integration of programmatic efforts to advance shared interests in U.S. relations with Japan and other NE Asian Partners. Mr. Shaffer was the founding director of the U.S.-Japan Space Forum and the U.S.-Japan Nuclear Working Group and has produced a variety of publications on the topics.
Prior to joining the Mansfield Foundation, Mr. Shaffer served as a research analyst for the Federation of Electric Power Companies of Japan. Mr. Shaffer, who was raised in Portland, Maine, has an M.Sc in Asian Politics from the University of London's School of Oriental and African Studies and a BS in Environmental Policy from Bates College. Mr. Shaffer, a proud resident of the District of Columbia, sits on the Board of Directors of the National Cherry Blossom Festival.
Dan Tani, U.S. Astronaut; Director of Grants, U.S.-Japan Foundation
Since August 2018, Mr. Daniel Tani has served as the Director of Foundation Grants for the United States-Japan Foundation, located in New York City. In the 2 years prior to joining the US-Japan Foundation, Dan was a faculty member at the American School in Japan (Tokyo, Japan) where he taught Middle and High School Science and Technology. For the 4 years before that, he served as Vice President for Cargo and Mission Operations at Orbital ATK (formerly, Orbital Sciences Corporation), a Washington DC-area aerospace company.
As a member of the management team for the Cygnus program, he was responsible for cargo and real time mission operations for the Orbital ATK designed and built spacecraft which delivers cargo to the International Space Station. Prior to his position at Orbital ATK, Dan was an astronaut based at the NASA Johnson Space Center in Houston, Texas. In his 16 year career at NASA, he flew on 2 space missions, for an accumulated 132 days in space, featuring 6 space walks. On his first spaceflight (2001), he served as a Mission Specialist on the 12-day STS-108 mission aboard the Space Shuttle Endeavour. On his second spaceflight (2007-2008), he served as a Flight Engineer for 4 months on the International Space Station as a member of the Expedition 16 crew. He was delivered to the ISS as a member of the STS-120 crew aboard Space Shuttle Discovery, and was returned to Earth as a member of the STS-122 crew aboard Space Shuttle Atlantis. In addition to his training and preparation for spaceflight, Dan served as Capsule Communicator ("Capcom") in Mission Control, was a Branch Chief in the Astronaut Office's Space Station branch, and performed other technical assignments.
Originally from the Chicago area (Go Cubs!), Dan is a graduate of the Massachusetts Institute of Technology, having received a BS and MS in Mechanical Engineering. He is a 3rd generation Japanese-American and the son of parents that were interned at the Topaz Relocation Center as part of the mandatory evacuation of Japanese descendants during World War II. An avid golfer, he lives with his wife Jane and 3 children in Northern Virginia.
Dr. Koichi Wakata, Japanese Astronaut; Vice President, JAXA
Dr. Koichi Wakata was born in 1963, in Saitama, Japan. He received B.S.in Aeronautical Engineering in 1987, M.S.in Applied Mechanics in 1989, and Doctorate in Aerospace Engineering in 2004, all from Kyushu University. From April 1989 to May 1992, Dr. Wakata worked as an aircraft structural engineer for Japan Airlines.
In April 1992, Dr. Wakata was selected as an astronaut candidate by the National Space Development Agency of Japan (NASDA, currently Japan Aerospace Exploration Agency). He started training in the 14th National Aeronautics and Space Administration (NASA) astronaut class in August 1992 and was qualified as a Mission Specialist (MS) in August 1993. Dr. Wakata's technical assignments at the NASA Astronaut Office to date include: Space Shuttle flight software verification, Space Shuttle payloads, the Japanese Experiment Module "Kibo" of the International Space Station (ISS), Space Shuttle and ISS robotics, Extravehicular Activities (EVAs), the on-orbit inspection systems of the Thermal Protection System as part of the Space Shuttle's return to flight activities, ISS operations, ISS visiting vehicles, Capcom, and ISS Payloads. During the STS-85 mission in August 1997, Dr. Wakata was the NASDA Assistant Payload Operations Director for the Manipulator Flight Demonstration, a robotic arm experiment for the Japanese Experiment Module of the ISS. Dr. Wakata operated the robotics system on NASDA's Engineering Test Satellite VII in the tele-operation robotics experiments in March 1999. He was qualified as a NASA instructor astronaut for robotics in December 2000, for EVA in July 2008, and for CapCom in August 2015. In December 2006, Dr. Wakata completed flight engineer training for the Russian Soyuz TMA spacecraft. He served as the Chief of the Space Station Operations Branch of NASA's Astronaut Office from March 2010 to February 2011 as well as the Chief of the JAXA Astronaut Group from April 2010 to July 2012. He has logged over 2700 hours in a variety of aircraft.
In January, 1996, Dr. Wakata flew as the first Japanese Mission Specialist on STS-72 and performed several tasks including robotics operations for the retrieval of the Japanese Space Flyer Unit satellite (launched by a Japanese H-II rocket in March 1995), for the deployment and retrieval of the NASA OAST Flyer satellite, and for the support of the spacewalks. In October 2000, he became the first Japanese astronaut to work on the ISS assembly on STS-92, during which he was responsible for the robotics operations to install the Z-1 Truss and Pressurized Mating Adapter-3 to the ISS as well as to support the spacewalks.
In July 2006, he served as the Commander of the 10th NASA Extreme Environment Mission Operations (NEEMO) mission, an undersea expedition at the National Oceanic & Atmospheric Administration's Aquarius habitat.
From March to July, 2009, Dr. Wakata flew as the first resident ISS crew member from Japan and served as a Flight Engineer and the JAXA Science Officer on the crews of Expeditions 18, 19 and 20 as well as a Mission Specialist on STS-119 and STS-127 (2J/A). His duties during the four-and-half month flight included the installation of the S6 Truss, the final assembly of Kibo, a variety of experiment operation in science, engineering, art, and education, as well as ISS systems operations and maintenance. In addition, Dr. Wakata operated all of the current human space robotics systems – Canadarm on the Shuttle, Canadarm2, Dextre, and Kibo's robotic arm on the ISS. He became the first Japanese astronaut to fly aboard Soyuz TMA-14 spacecraft on orbit. From November 7, 2013 to May 14, 2014 (Japan time), Dr. Wakata flew on his fourth spaceflight and served as a Flight Engineer on Soyuz TMA-11M and ISS Expedition 38 as well as Commander of the ISS for Expedition 39 on March 9, 2014 and became the first Japanese ISS Commander.
He has accumulated 347 days 8 hours 33 minutes in space spanning four missions, setting a record in Japanese human space flight history for the longest stay in space.
From August to September 2015, he supported the rendezvous, capture, and release operation of "Kounotori(HTV)-5" spacecraft as the lead CapCom at Mission Control in Houston. In April 2016, Dr. Wakata was assigned as the JAXA ISS Program Manager and the JEM Mission Operations and Integration Center Director.
In April 2018, Dr. Wakata has named as JAXA Vice President and also Director General of the Human Spaceflight Technology Directorate.
Moderator: Jacqueline Feldscher, National Security and Space Reporter, POLITICO
Jacqueline Feldscher is a national security reporter at POLITICO.
Prior to joining POLITICO, she covered defense from Capitol Hill and the Pentagon for the Washington Times and the Washington Examiner, where she was part of the team that launched the Daily on Defense newsletter.
She began her journalism career at Navy Times, covering the Navy and Coast Guard. She's an alumna of Boston University and holds a masters in journalism from the Medill School of Journalism at Northwestern University.
Dr. Scott Pace, Executive Secretary of the U.S. National Space Council
Over the course of his career, Dr. Scott Pace has honed his expertise in the areas of science, space and technology. In 2017, President Donald Trump nominated Dr. Pace to serve as the executive secretary for the National Space Council, which streamlines and coordinates America's space policy and strategy. Previously, Dr. Pace was the director of the Space Policy Institute and professor of the practice of international affairs at George Washington University.
He has also served at NASA, the White House Office of Science and Technology and the RAND Corporation's Science and Technology Policy Institute. Dr. Pace has received numerous awards including the NASA Outstanding Leadership Medal (2008), the U.S. Department of State's Group Superior Honor Award, GPS Interagency Team (2005), and the NASA Group Achievement Award, Columbia Accident Rapid Reaction Team (2004). Dr. Pace received his B.S. in physics from Harvey Mudd College in 1980. Two years later, in 1982, he earned his master's degree in aeronautics and astronautics and technology and policy from the Massachusetts Institute of Technology. Dr. Pace received his doctorate in policy analysis from the RAND Graduate School in 1989.
Moderator: Abigail Friedman, CEO, Wisteria Group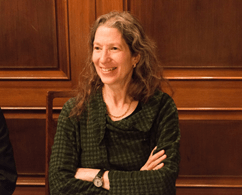 Abigail Friedman founded The Wisteria Group in 2014. Abigail brings to The Wisteria Group over 25 years of experience as a U.S. diplomat with particular expertise in international negotiations and conflict resolution. As White House National Security Council Director for Afghanistan in the Obama administration she advised the President on Afghanistan policy, led the inter-agency effort on Afghanistan's economic and political transition, and negotiated the U.S.-Afghan Strategic Partnership. Prior to that, she was embedded in a U.S. brigade in Afghanistan where she managed an international development team across four provinces.
Earlier diplomatic assignments include postings in Japan, France, Canada, and Portugal. In Tokyo, her responsibilities included aligning U.S. and Japanese policy towards North Korea and subsequent participation in the Six Party Talks on North Korea. Her involvement in peace negotiations also extends to the Balkans. At the 1995 Dayton Peace Negotiations for Bosnia and Herzegovina, she negotiated with the international Contact Group to stand up an international police task force and to create an international governance structure for Bosnia. As U.S. Consul General in Quebec (2004-7), she addressed environmental challenges in particular the impact of climate change on the Arctic territory of Nunavut. She is a senior advisor to The Asia Foundation, directing the Foundation's cooperation with Japan in Asia and advising on conflict-affected and fragile regions, including Afghanistan.
Abigail is the recipient of five State Department Individual Superior Honor Awards, and the Médaille d'or de la Défense Nationale from the French Ministry of Defense. She received her B.A. with honors in History and Science from Harvard University, and her J.D. from the Georgetown University Law Center. She is fluent in French, Japanese, Portuguese, and Spanish.
In addition to her diplomatic and international relations career, Abigail is an award-winning haiku poet and the author of two books on Japanese haiku, The Haiku Apprentice, Memoirs of Writing Poetry in Japan (Stone Bridge Press, 2006), and I Wait for the Moon: 100 Haiku of Momoko Kuroda (Stone Bridge Press, 2014). A collection of her own English-language haiku, Street Chatter Fading, was published by Larkspur Press in 2015.
Abigail is a Senior Associate (non-resident) with the Center for Strategic and International Studies (CSIS). She is on the Board of Trustees of the Japan-America Society of Washington, D.C., and of The Awesome Foundation (D.C. Chapter). She is a member of the Cosmos Club.
Masao Akiyama, Senior Vice President and General Manager,
Aerospace and Defense Systems, IHI Inc. (Washington DC)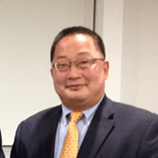 Masao Akiyama is the Chief of the IHI Inc. Washington D.C. Office which he opened on July of 2010. He is the Senior Vice President and General Manager of Aerospace and Defense Systems Department in IHI Inc. and also serves as General Manager of International Operations at IHI Aerospace Co., Ltd.
He was the Project Manager of Development for one of the modules in the Japanese Experiment Module (JEM) attached to the International Space Station(ISS). He was a member of the Space Mechanism Working Group in JAXA and was also a member of JAXA's Colombia Accident Investigation Board Review Team following NASA's Colombia Accident Investigation Board (CAIB) to support JAXA's decision for Return to Flight activity. As an engineer, he worked on not only on Project Engineering but also for Space Mechanism, Solid Lubrications, Degradation of materials exposed to space environment, Mechanism Analysis, Thermal Analysis and other fields.
During the development of the ISS, he supported JAXA for Safety Review and Technical Meetings with NASA and also coordinated many Technical Assistance Agreements (TAAs) to support IHI Aerospace's design and analysis with U.S. companies.
After moving to the Sales and Marketing Department in IHI Aerospace for Defense Systems in 2008, he mostly worked on coordinating and negotiating the License Production coordination with U.S. Prime Companies and has been supporting IHI Aerospace coordinating with U.S. suppliers. He has also been supporting the Japan Self Defense Force (JSDF) on such as Program Review Meetings with US Forces and Agencies, such as F-35, SM-3 Block IIA and MLRS.
As Chief of IHI Inc. in Washington D.C., he now supports the Defense, Aerospace and Aero Engine activities of the entire IHI group in the United States. His support not only includes building networks in DC, but supporting technical meetings and new business opportunities for U.S.-Japan Collaborations with U.S. Primes and Suppliers, attending Defense and Aerospace conferences and supporting IHI group exhibition booths.
He is a member of Study Groups in DC, such as Defense Equipment Cooperation and the U.S.-Japan Space Forum. Akiyama holds a Bachelor of Engineering from Waseda University.
Ron Lopez, President and Managing Director, Astroscale U.S., Inc.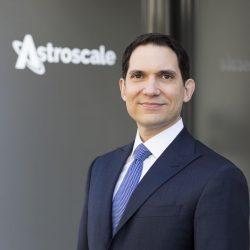 Ron Lopez is the current President and Managing Director of Astroscale U.S., Inc. Ron joined Astroscale in April 2019, bringing with him over 25 years of government and industry experience encompassing systems engineering, program management, sales and marketing, technology/research and development management, and strategy formulation.
After earning a Bachelor of Science from The United States Air Force Academy in 1993, Ron began his career as an Intelligence Officer in the United States Air Force, serving as the focal point for Space Situational Awareness capability development at Air Force Space Command's Space Control Division. He then joined Boeing and worked on various programs as a Systems Engineering Manager within Boeing Research & Technology and Phantom Works and led business development activities for the Network & Space Systems division throughout the Asia Pacific region.
Prior to joining Astroscale, Ron led the Defense & Space Asia Pacific sales team at Honeywell Aerospace, helping the company achieve significant sales growth and expansion into new markets.
Over half of Ron's career has been spent working and living in Japan, and he is an active member of The Maureen and Mike Mansfield Foundation's U.S.-Japan Space Forum.
John Hill, Principal Director for Space Policy, USDOD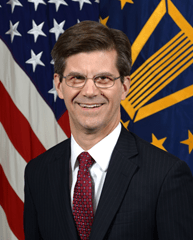 Mr. John D. Hill became the Principal Director for Space Policy in November 2013, and is currently the Acting Deputy Assistant Secretary of Defense for Space Policy, with responsibilities for formulating and coordinating space-related national security and defense policies and strategies, including for the conduct of international space cooperation.
A member of the career Senior Executive Service since 2007, Mr. Hill has fulfilled a wide variety of assignments in the Department of Defense (DoD). Prior to his current assignment, he served as DoD's representative in negotiations with Afghanistan on the Security and Defense Cooperation Agreement that enables a continuing presence of United States forces. Mr. Hill has held two prior Principal Director positions in DoD, overseeing defense policies and programs regarding Afghanistan, Pakistan, and Central Asia from 2010-2012, and holding similar responsibilities regarding the East Asia region from 2006-2010.
In previous assignments as the Director for Northeast Asia and as the Senior Country Director for Japan, Mr. Hill led DoD's management of U.S. alliance relationships with Japan and the Republic of Korea and oversaw security policies regarding the Korean Peninsula.
Mr. Hill's career includes extensive experience across a wide range of international negotiations encompassing defense posture, status of forces, nuclear non-proliferation, defense industrial collaboration, international trade, and host nation support agreements. His early career highlights included roles in developing the longstanding U.S. policy on offsets in military exports and development and implementation of the Gulf War program under which coalition partners contributed $53 billion to defray U.S. costs. As a member of the inaugural class of Mansfield Fellows, Mr. Hill served assignments on detail to the Japan Defense Agency, the Japan Federation of Economic Organizations (Keidanren), and Japan's Ministry of International Trade and Industry. Mr. Hill joined DoD through selection to the Presidential Management Internship Program, serving assignments with the Army Security Assistance Command, the Office of Management and Budget, and the Office of the Secretary of Defense.
Mr. Hill received his Master of Arts in International Affairs from American University, and earned a Bachelor of Arts in Political Science at UCLA.
Dr. Masami Onoda, Director, Washington, D.C. Office, Japan Aerospace Exploration Agency (JAXA)
Dr. Masami Onoda, Ph.D is the current Director at the Washington D.C. Office of the Japan Aerospace Exploration Agency (JAXA). Onoda began working with JAXA in 1995 in the Program Planning and Management Department as well as the Earth Observation/Satellite Program Planning Department. During this time, Dr. Onoda also served as a Seconded Expert for the United Nations Office for Outer Space Affairs' third UN Conference on the Exploration and Peaceful Uses of Outer Space (UNISPACE III). After holding the position of JAXA Space Technology Coordinator from 2003-2008, Onoda went on to serve as the Scientific and Technical Officer at the Secretariat of Intergovernmental Group on Earth Observation (GEO) from 2009-2012. Onoda retuned to JAXA in 2012 to work in the organization's Planning and Management and International Relations sectors before assuming her role as Director of the Washington DC Office in 2018. Onoda received her B.A. in International Relations from the University of Tokyo in 1995 and went on to earn both a M.A. in Environmental Management in 2005 and Ph.D. in Global Environmental Studies in 2009 from Kyoto University.
Moderator: Frank Jannuzi, President & CEO, Maureen and Mike Mansfield Foundation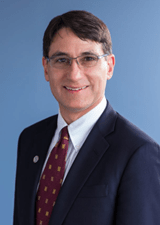 Frank Jannuzi joined the Mansfield Foundation as President and Chief Executive Officer in April 2014. He previously served as Deputy Executive Director (Advocacy, Policy and Research) at Amnesty International, USA. There he shaped and promoted legislation and policies to advance universal human rights, protect individuals and communities at risk, and free prisoners of conscience.
From 1997-2012 Mr. Jannuzi was Policy Director, East Asian and Pacific Affairs, for the U.S. Senate Foreign Relations Committee, where he advised Committee Chairmen Joseph Biden and John Kerry on a range of security, political, economic, and human rights issues pertinent to U.S. relations with East Asia. During his tenure with the Foreign Relations Committee he also was a Hitachi Fellow of the Council on Foreign Relations from 2006-2007, serving as a visiting lecturer at Keio University and a visiting scholar at the Institute of International Policy Studies in Tokyo. Early in his career he served for nine years as an analyst in the U.S. Department of State's Bureau of Intelligence and Research.
Mr. Jannuzi holds a Bachelor of Arts degree from Yale University and Master in Public Policy degree from the John F. Kennedy School of Government, Harvard University. He has traveled throughout Asia and has written extensively on East Asia policy issues, including U.S. relations with Japan, China, and North Korea. He lives in Baltimore with his wife, Dr. Jennifer Martin, and their two daughters Zoe and Camille.