We invite you to join us for the 28th National Japan Bowl Championship Round – held in the afternoon of April 3rd. Witness as the final two teams of each level go head-to-head on questions ranging from Japanese grammar and writing, to history and culture!
Contact japanbowl@jaswdc.org for more information.
Time: April 2 – 3, 2020
Location: National 4-H Conference Center in Chevy Chase, Maryland
What makes the Japan Bowl unique is that it goes beyond language and asks students about their knowledge of Japanese culture, society, daily life, history, geography, and current events. Participants compete as members of 3-person teams, based on how many years they have studied Japanese.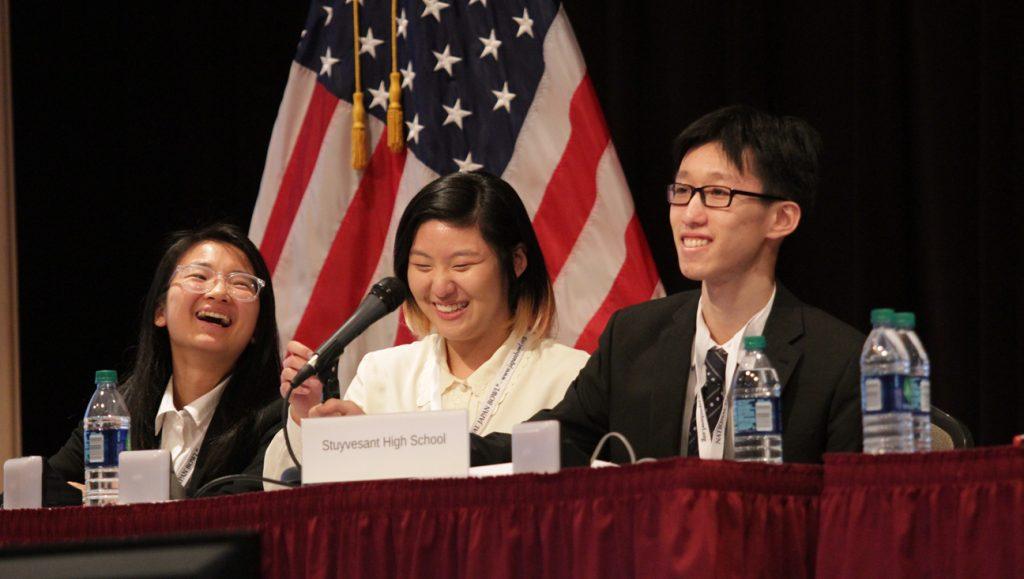 The Japan Bowl is not an exam; it uses a "quiz bowl" format. Students hear – and don't read — the questions. They are given a timeframe, usually 30 seconds, within which to respond. The questions are asked in both Japanese and English and answered in a variety of ways.
Participants put in many hours of individual and group study to prepare for the Japan Bowl. Teachers say that the team approach creates a cooperative spirit among the students, and the disciplined effort that team members put into researching each year's topics benefits them in other academic areas as well.